The Battle of Long Tan
Peter FitzSimons
From the bestselling author of Kokoda and Gallipoli comes the epic story of Australia's deadliest Vietnam War battle. The Battle of Long Tan has a proud place in the annals of Australian military history – and every ANZAC who fought there could hold his head high.
4.31 pm: Enemy [on] left flank. Could be serious.
5.01 pm: Enemy . . . penetrating both flanks and to north and south.
5.02 pm: Running short of ammo. Require drop through trees.
It was the afternoon of 18 August 1966, hot, humid with grey monsoonal skies. D Company, 6RAR were four kilometres east of their Nui Dat base, on patrol in a rubber plantation not far from the abandoned village of Long Tan. A day after their base had suffered a mortar strike, they were looking for Viet Cong soldiers.
Then – just when they were least expecting – they found them. Under withering fire, some Diggers perished, some were grievously wounded, the rest fought on, as they remained under sustained attack.
For hours these men fought for their lives against the enemy onslaught. The skies opened and the rain fell as ferocious mortar and automatic fire pinned them down. Snipers shot at close quarters from the trees that surrounded them. The Aussie, Kiwi and Yankee artillery batteries knew it was up to them but, outnumbered and running out of ammunition they fired, loaded, fired as Viet Cong and North Vietnamese Army forces just kept coming. And coming.
Their only hope was if Armoured Personnel Carriers (APCs) could reach them before they were wiped out. The APCs did their best but low cloud and thunderstorms meant air support was stalled. A daring helicopter resupply mission was suggested but who would want to fly that? The odds against this small force were monumental . . .
Release

Oct-2022
ISBN

9780733646614
RRP (AUD)

$49.99
Pages

604
Format

Hardback
Category

Non Fiction/Reference: Biography & True Stories
Peter FitzSimons
Peter FitzSimons is Australia's bestselling non-fiction writer, and for the past 35 years has also been a journalist and columnist with the Sydney Morning Herald and the Sun Herald.
He is the author of a number of highly successful books, including Breaker Morant, Burke and Wills, Monash's Masterpiece, Kokoda, Ned Kelly and Gallipoli, as well as biographies of such notable Australians as Sir Douglas Mawson, Nancy Wake and Nick Farr-Jones. His passion is to tell Australian stories, our own stories: of great men and women, of stirring events in our history.
Peter grew up on a farm north of Sydney, went to boarding school in Sydney and attended Sydney University. An ex-Wallaby, he also lived for several years in rural France and Italy, playing rugby for regional clubs. He and his wife Lisa Wilkinson – journalist, magazine editor and television presenter – have three children; they live in Sydney.
Hachette Australia
Hachette Australia is one of Australia's leading publishing houses. We seek out the best stories. We nurture them. Then we share them.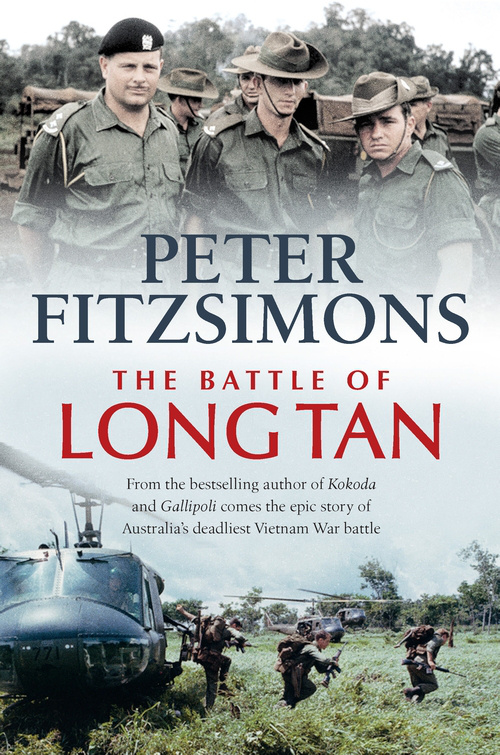 Rights
Rights Sold

English Language, UK & Commonwealth (Little, Brown)
Material Available
Contact

Emma Dorph, Rights and Contracts Manager and Sarah Brooks, Head of Contracts, Audio & International Sales
Email
Website