The Believer: Encounters with Love, Death & Faith
Sarah Krasnostein
This extraordinary new book by the bestselling and multi-award-winning author Sarah Krasnostein explores the power of belief.
What do we believe? Who do we believe? Why do we believe them?
Sarah Krasnostein has been spending time with interview subjects around the world. Some of them believe in things most people don't. Ghosts. UFOs. The literal creation of the universe in six days by an all-powerful God.
Some of them believe in things most people would like to. Living with integrity and compassion. Dying with dignity and autonomy. Facing up to our transgressions with a truthful heart.
In this intensely personal and gorgeously written new book Krasnostein, the acclaimed author of TheTrauma Cleaner, talks to these believers with compassion and empathy—and finds out what happens when their beliefs crash into her own.
The Trauma Cleaner is a disturbing and fascinating read with a heavy, beating heart at its centre…[Krasnostein] shows how a writer can empathise and engage with a subject yet still paint a realistic portrait.'
[A] one-of-a-kind biography.
Krasnostein is a master storyteller of creative non-fiction and I am in awe.
Release

Mar-2020
ISBN

9781922330208
Format

Paperback
Category

Non Fiction
Sarah Krasnostein
Sarah Krasnostein won the Victorian Prize for Literature and was shortlisted for the Wellcome Book Prize for her first book, The Trauma Cleaner. She lives in Melbourne and spends part of the year working in New York.
Text Publishing
Text Publishing is an independent, Melbourne-based publisher of literary and commercial fiction and non-fiction. Text has been awarded the ABIA Small Publisher of the Year three times and won the Leading Edge Books Small Publisher of the Year in 2018 and 2019.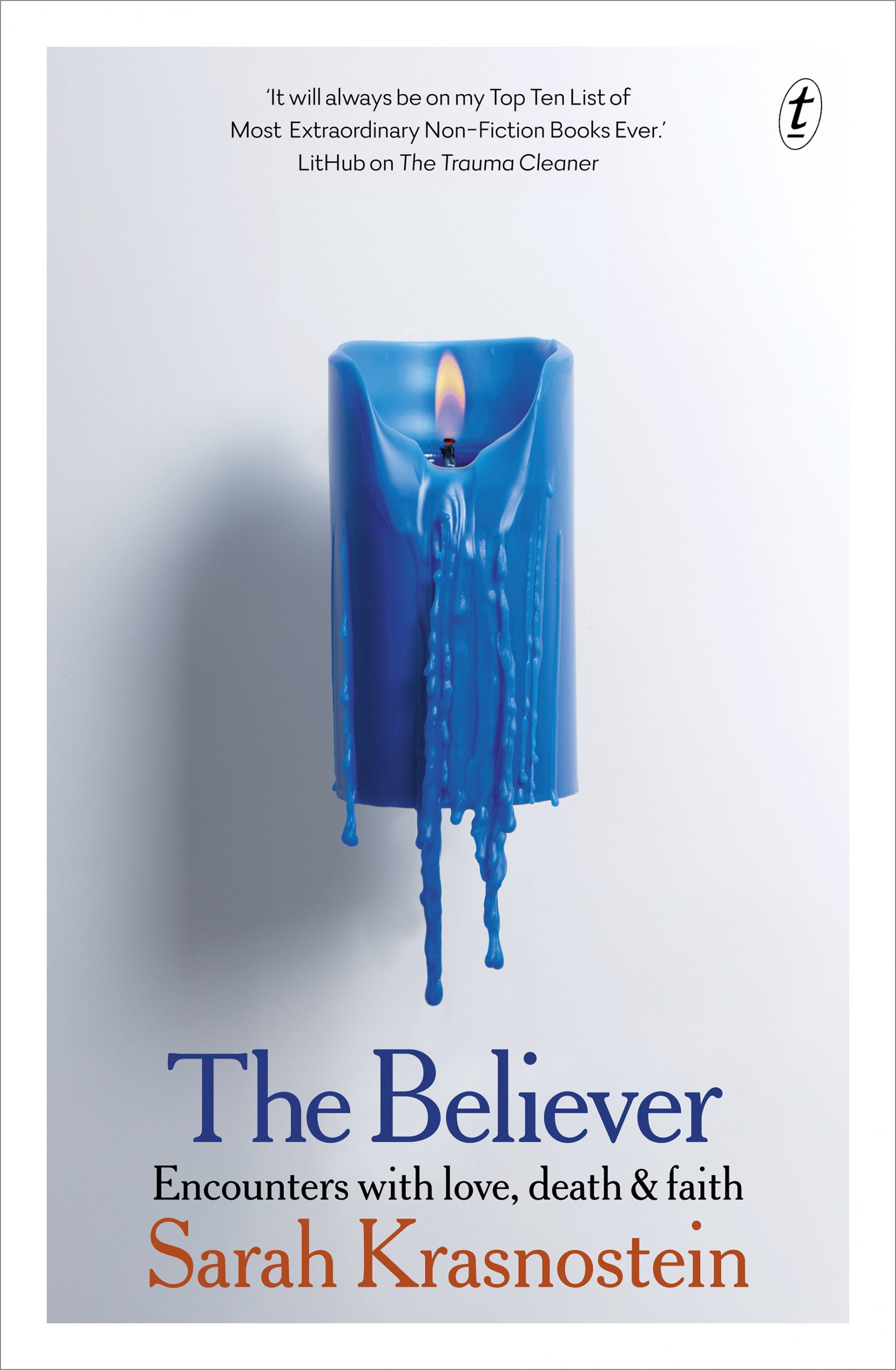 Rights
Contact
Email
Website