The CSIRO Gut Care Guide
Conlon, Taylor, Tran, Rebuli
We know that the gut – in particular, our gut microbiome – plays a crucial role in our wellbeing, helping to maintain the health of our immune system, brain and metabolism.
Eating the right types of foods, especially those high in dietary fibre and resistant starch, can support a healthy population of gut microbes and benefit our overall health. In this follow-up to the bestselling Healthy Gut Diet, leading CSIRO research scientists and dieticians share the latest findings on gut health, including:
* the essential role of fibre in creating a diverse and resilient gut microbiome;
* how the gut barrier and microbiome changes as we travel through life;
* the influence of gut microbes on the rest of our body, including our mood;
* and the potential benefits of probiotics, prebiotics and fermented foods.
Also included are go-to lists of good fibre choices for your pantry, fridge and freezer; simple tips and sample meal plans; and 60 delicious fibre-fuelled recipes, including Banana nut granola, Crispy chilli eggs, Golden fish tacos and Sumac chicken with tahini yoghurt – all designed to deliver a range of different fibres and nutrients to boost your gut health.
Release

Aug-2021
ISBN

9781760982775
RRP (AUD)

$39.99
Pages

224
Format

Paperback
Category

Cookery for specific diets & conditions, gut health
CSIRO
As Australia's national science agency, we solve the greatest challenges through innovative science and technology.
For more than a century we have worked together with industry, government, universities and research organisations to turn big ideas into disruptive solutions. Solutions for food security and quality; clean energy and resources; health and wellbeing; resilient and valuable environments; innovative industries; and a secure Australia and region.
CSIRO is at the forefront of nutritional science and lifestyle research in Australia. Our research involves the complex relationship between the health of individuals, populations, and the environment. We have a track record of translating scientific findings into a variety of practical and easy to follow nutrition and exercise programs that support Australians to improve their health.
Pan Macmillan Australia
At Pan Macmillan, we are proud to publish many of Australia and the world's most inspired, acclaimed and bestselling authors. We are passionate about bringing compelling Australian stories to readers. Our books are available in print, ebook and audiobook.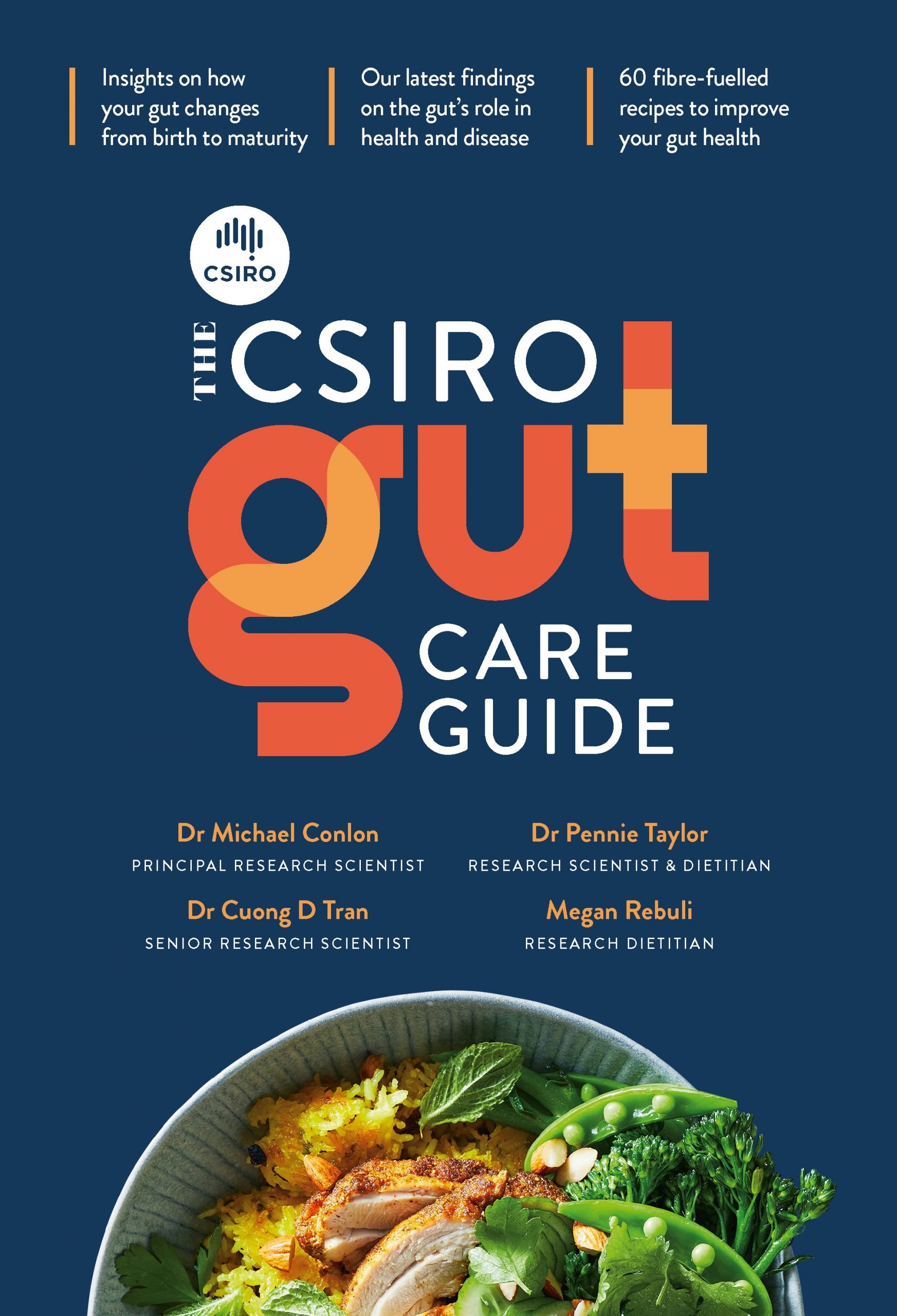 Rights
Contact
Email
Website