The Devil's Grip
Neal Drinnan
Wake in Fright meets Midnight in the Garden of Good and Evil in this darkly compelling and provocative Australian true crime story.
Seven shots ring out in the silence of Victoria's rolling Barrabool Hills. As the final recoil echoes through the paddocks, a revered sheep-breeding dynasty comes to a bloody and inglorious end.
No one could have anticipated the orgy of violence that wiped out three generations of the Wettenhall family, much less the lurid scandals about Darcy Wettenhall, the man behind the world famous Stanbury sheep stud, that would emerge from the aftermath.
Almost three decades later, the web of secrets and lies that led to this bizarre and seemingly motiveless murder spree are unravelled with the help of Bob Perry, Darcy Wettenhall's secret lover for a decade prior to his murder.
From the bucolic majesty, privilege and snobbery of the Western District's prized pastoral lands and dynasties to the bleak, loveless underworld of orphanages, rodeo stables and homeless shelters, The Devil's Grip is a courageous and thought-provoking meditation on the fragility of reputation, the folly of deception and the power of shame.
'A remarkable piece of work. It is a strange, unusual and beautiful book with an incredibly unique setting. I don't think I've read anything quite like it. It is compulsive reading.'
'On its face this is the story of a family steeped in the pursuit of the perfect ram, but beneath the surface lies a riveting and ribald tale of lust, loss, manipulation, unbridled ambition and ultimately murder.'
Release

Sep-2019
ISBN

9781760851187
RRP (AUD)

$32.99
Pages

352
Format

Paperback & ebook
Category

True Crime
Neal Drinnan
Neal Drinnan was born in Melbourne. He is the author of six novels including the Lambda award-winning Izzy and Eve, as well as a travel guide, The Rough Guide to Gay and Lesbian Australia. The Devil's Grip is his first work of narrative non fiction.
Simon & Schuster Australia
Simon & Schuster Australia publishes and distributes a variety of books in Australia and New Zealand across a range of genres including fiction, non-fiction and children's books under our local and international imprints.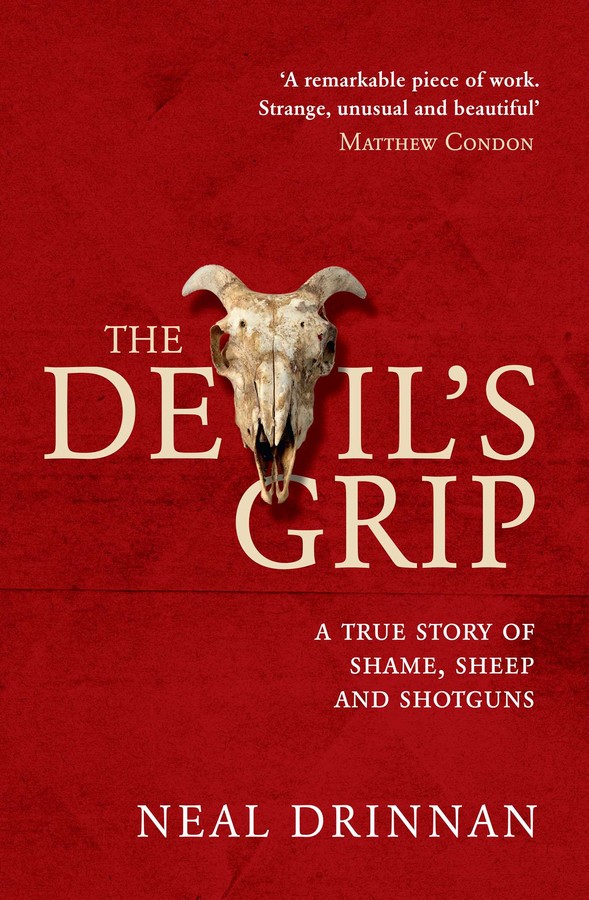 Rights
Contact
Email
Website