The Drover's Wife
Leah Purcell
Henry Lawson's story of the Drover's Wife pits the stoic silhouette of a woman against the unforgiving Australian landscape, staring down a serpent—it's our frontier myth captured in a few pages. In Purcell's play the old story gets a very fresh rewrite. Once again the Drover's Wife is confronted by a threat in her yard in Australia's high country, but now it's a man. He's bleeding, he's got secrets, and he's black. She knows there's a fugitive wanted for killing whites, and the district is thick with troopers, but something's holding the Drover's Wife back from turning this fella in … A taut thriller of our pioneering past, The Drover's Wife is full of fury, power and has a black sting to the tail, reaching from Australia's infancy into our complicated present.
Brave, ruthless and utterly compelling from the first image, this epic tragedy is a passionate howl of pain and rage ... a bold and exciting contribution to Australian playwriting – and, arguably, to Australia's very identity
Leah Purcell's stage adaptation of Henry Lawson's short story, The Drover's Wife, is a major new piece of Australian playwriting.
Awards

Victorian Prize for Literature
Awards

Book of the Year, NSW Premier's Literary Awards
Release

Jun-2017
ISBN

9781760620974
RRP (AUD)

$23.99
Pages

80
Format

Paperback & ebook
Category

Playtext
Leah Purcell
LEAH PURCELL is a proud Goa-Gunggari-Wakka Wakka Murri woman from Queensland. She is a multi award-winning actor, writer and director.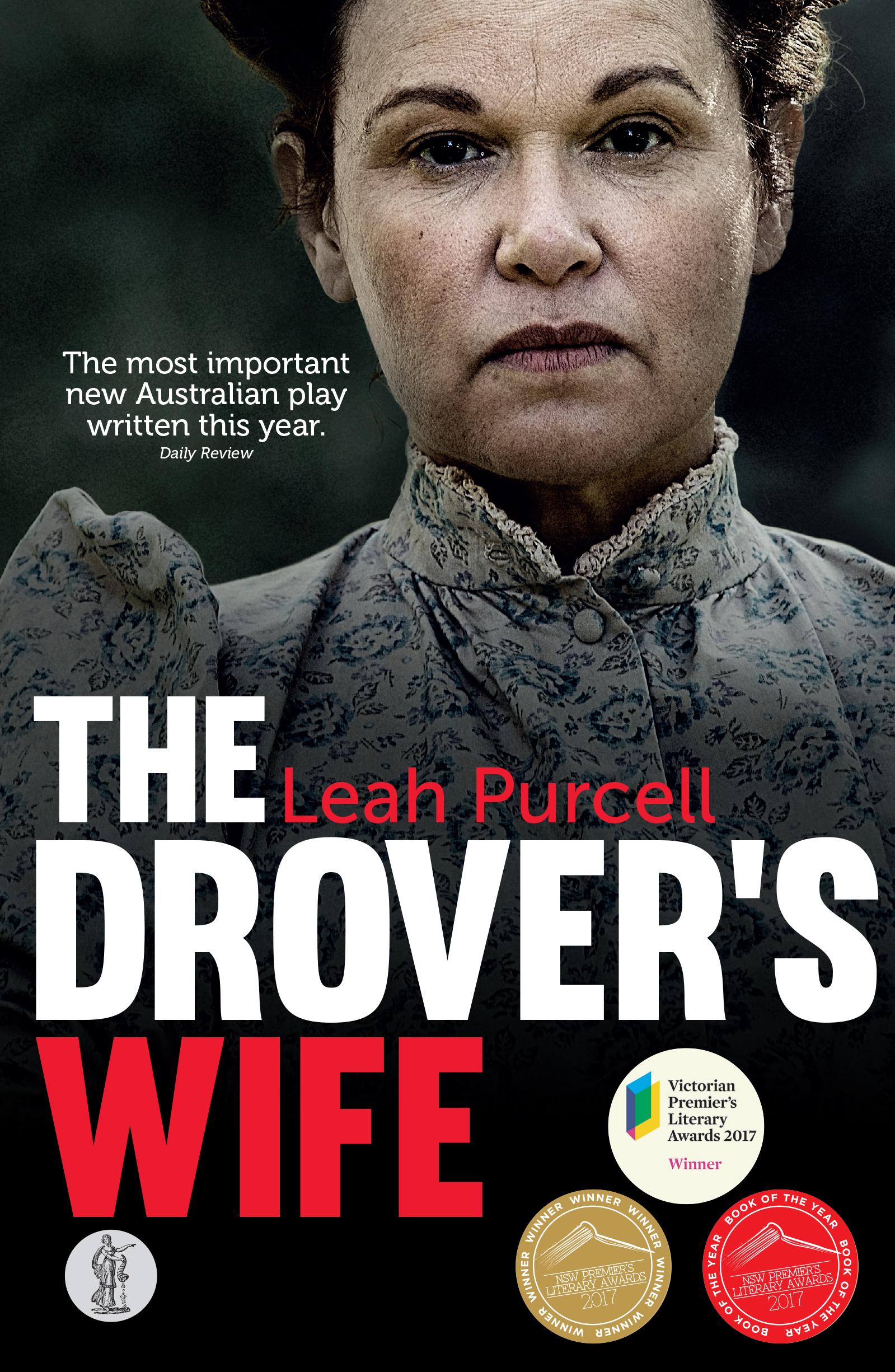 Rights
Contact
Email
Website