The Eerie Excavation
Ash Harrier
In The Deadly Daylight, Alice England learned about exotic animals, allergies, and how to make a friend. Now, she, Violet, and Cal are back and faced with another mystery to solve!
It's summer holiday in Damocles Cove and Alice, Violet, and Cal are off to Archaeology Camp. Sure, it's not the K-pop camp Violet wanted, or the days of video gaming that Cal was looking forward to, but Alice's enthusiasm carries them all off to the mysterious Malkin Tower on the edge of the spooky Pendle Woods. The work is hard, and the findings are small, until one day a fellow camper turns up something unexpected. What is discovered in the dirt will plunge Alice and her friends into another murder mystery. Do curses really exist? Is a monster haunting Pendle Woods? And who is creeping around the tower after midnight?
When camp ends and everyone is sent home without answers, Alice will need her signature logic, the support of her friends, and her special talent to solve the mystery of Pendle Woods and bring an end to a family feud that's been going on for centuries.
Release

Mar-2023
ISBN

9780645498479
RRP (AUD)

$16.99
Pages

264
Format

Paperback & ebook
Category

Middle Grade Fiction
Ash Harrier
Ash Harrier lives in Perth, Western Australia. She is an Ambassador for the Books in Homes Australia charity, which helps children in disadvantaged circumstances build their home libraries. Ash has a great fondness for puzzles, scientific facts, birds and the smell of dried tea. Some of her favourite pastimes are reading, daydreaming and spending time in the garden with her small flock of hens.
Pantera Press
Pantera Press is a young and enthusiastic publisher of titles that spark imagination, conversation and change. We publish fiction, non-fiction, illustrated non-fiction and a growing list of children's titles.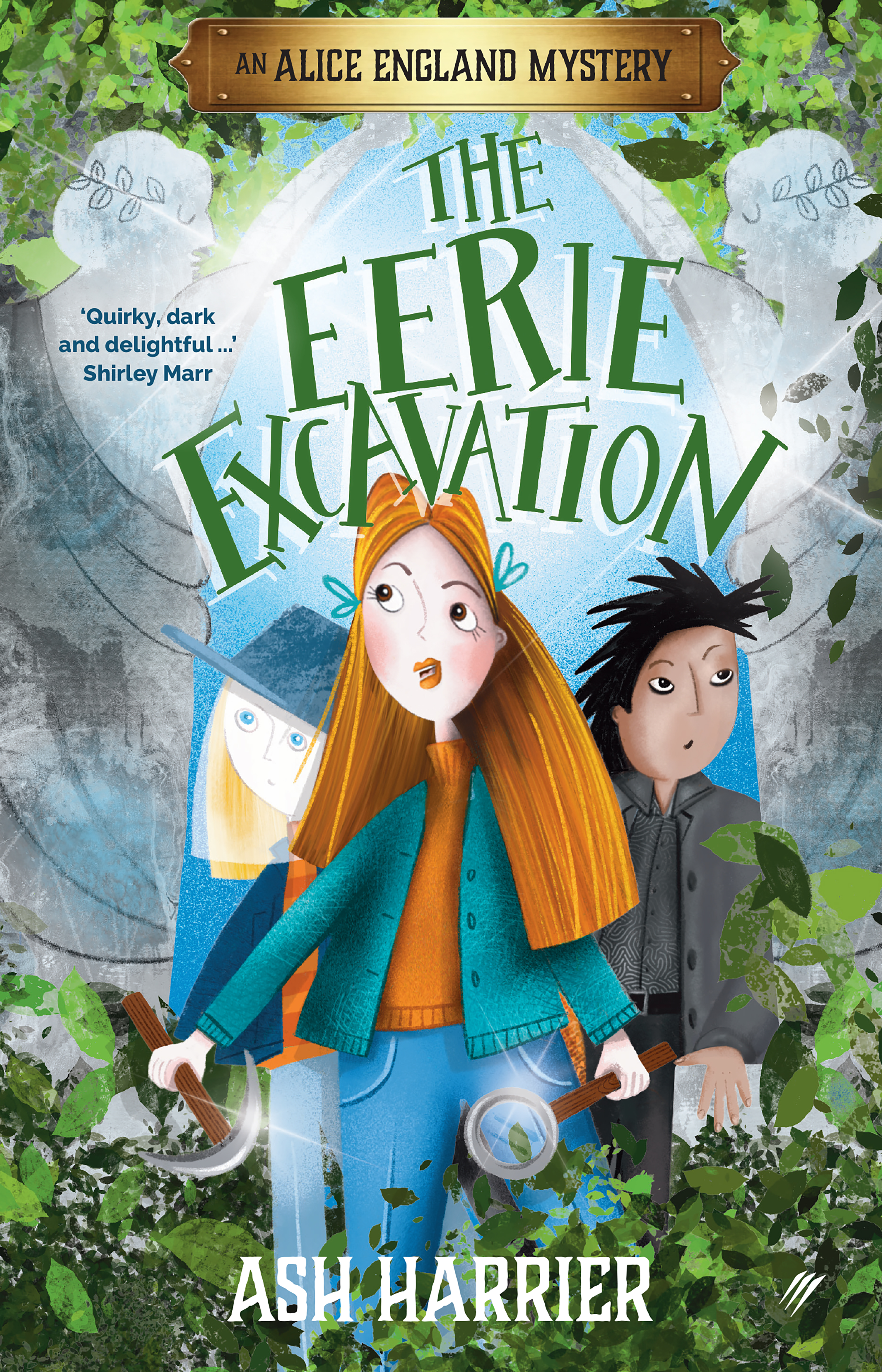 Rights
Contact
Email
Website