The Elephant
Peter Carnavas
'An elephant?' Arthur gasped. 'In your house? But… is it real?'
Olive leaned a little closer and lowered her voice.
'Well, that's the thing…'
Olive's father has a sadness so big that she imagines it as a large grey elephant following him around. With the help of her cheery grandfather and her best friend, Arthur, Olive sets out to chase away her father's elephant.
An international bestseller with film/TV rights optioned.
A delicate, lovely story about caregiver depression that will validate and empower readers.
The Elephant is an essential read for ages seven and up, and we recommend this be a family read – first, to answer any questions, and secondly, because we guarantee no adult will want to miss out on this brilliantly written book.
Sprinkled with humour and endearing illustrations, The Elephant is a must read. It will not rip your heart in two with unchecked tragedy. It will, however, massage it firmly and then fill it with gladness. I can't love this enough.
Award

Winner, 2021 Greek IBBY Award
Author Website
Release

Jul-2017
ISBN

9780702259616
RRP (AUD)

$14.95
Pages

180
Format

Paperback & ebook
Category

Younger Reader, 6+
Peter Carnavas
Peter Carnavas writes and illustrates award-winning books for children and the grown-ups in their lives. He is a popular presenter in schools. Peter lives on the Sunshine Coast with his wife, two daughters and a small, charming dog called Florence.
University of Queensland Press (UQP)
For 70 years UQP has been at the forefront of innovative publishing. It has launched the careers of many great novelists, published contemporary poets, been a pioneering force in children's and young adult publishing and has set the benchmark for award-winning scholarly and Black Australian writing.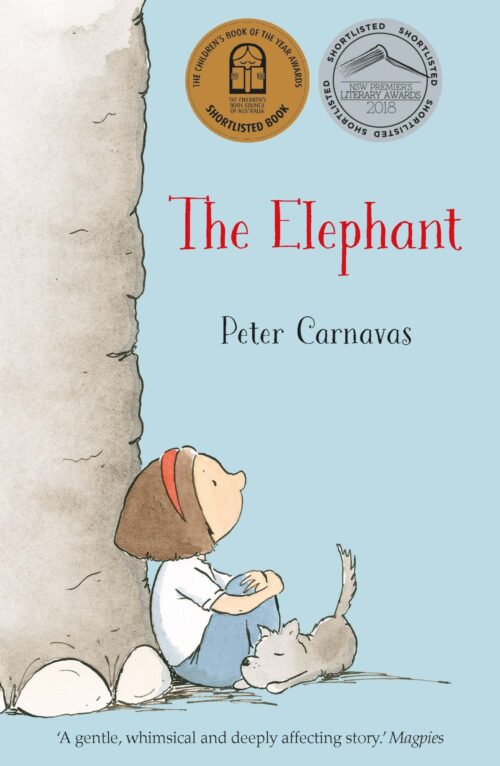 Rights
Rights Sold

NA; UK; German; Turkish; Hung; Catalan; Italian; Chinese S; Russian; Greek
Rights Sold

Slovene; Dutch, Audio; US; Performance; Japanaese
Contact
Email
Website