The Emperor's Grace (Mar 2021)
Mark Baker
The Emperor's Grace is the story of the men of C Force – the first contingent of Australian, British and Dutch prisoners of war shipped from Singapore to Japan in November 1942. These men worked in the Kawasaki Shipyard in Kobe before the American firebombing campaign razed the city, and then the infamous Fukuoka coal mine before the atomic bombings of Hiroshima and Nagasaki brought World War II to an end.
When the Japanese seized most of South-East Asia in early 1942, they captured 22,000 Australian military personnel. More than a third would die over the next three years from malnutrition, disease and violent abuse. The horrors of the Thai–Burma Railway and Sandakan are well documented. Less well known is the fate of the 3800 Australians sent to work as slave labourers in the factories and mines of mainland Japan.
The Emperor's Grace is a compelling story of hardship, heroism and endurance – and the ultimate triumph of the human spirit – told for the first time from the unpublished diaries, memoirs and personal accounts of the men who survived.
Mark Baker has written a compelling story of the hardship the men endured and of the mateship that helped them survive, all set against the backdrop of the unspeakable brutality of their Japanese captors.
Release

Mar-2021
ISBN

9781922464033
RRP (AUD)

$34.95
Pages

240
Format

Paperback & ebook
Category

Australian history
Mark Baker
Mark Baker is one of Australia's most experienced journalists and is now publisher of the independent online magazine Inside Story. His most recent book was Phillip Schuler: The Remarkable Life of One of Australia's Greatest War Correspondents.
Monash University Publishing
Monash University Publishing publishes books of the highest standard across the humanities and social sciences, with special interest in books that specialise in Asian studies, politics, education, communications, Australian history, Indigenous issues, culture and society.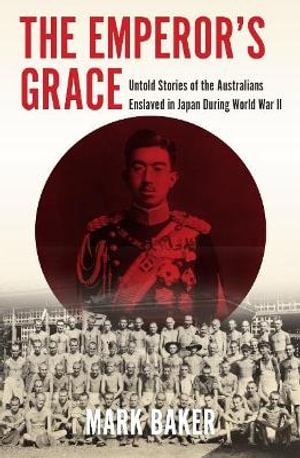 Rights
Contact

Julia Carlomagno, Publisher
Email
Website