The Fatal Lure of Politics (May 2020)
Terry Irving
Renowned Australian-born archaeologist and prehistorian Vere Gordon Childe (1892–1957) had a lifelong fascination with socialist politics. In his early life he was active in the Australian labour movement.
Politics continued to lure Childe, and for forty years he was spied upon by the security services of Britain and Australia. Politics was also implicated in his death. There is a direct line between Childe's early radicalism and his final – and fatal – political act in the Blue Mountains west of Sydney.
The Fatal Lure of Politics is a new and radically different biography about the central place of socialist politics in Childe's life, and his contribution to the theory of history that this politics entailed.
Deeply researched and eloquently written, this is a compelling study of a formidable socialist thinker and his intellectual milieux. The Fatal Lure of Politics is a work of prodigious scholarship: penetrating, engaging and authoritative.
Finally, we have a definitive study of world-renowned prehistorian Gordon Childe, Australia's most famous left-wing intellectual. Terry Irving's extraordinary, investigative scholarship is enlightening and enthralling. This is an important book and biography at its very best.
Childe the fellow socialist, not the esteemed archaeologist, is the subject of this lovingly crafted biography.
Release

May-2020
ISBN

9781925835748
RRP (AUD)

$39.95
Pages

424
Format

Paperback & ebook
Category

Biography, History
Terry Irving
Terry Irving, radical historian and educational radical, is Honorary Professorial Fellow at the University of Wollongong, Australia. He is the author of several books and was editor of Labour History and a founder of the Free University (Sydney).
Monash University Publishing
Monash University Publishing publishes books of the highest standard across the humanities and social sciences, with special interest in books that specialise in Asian studies, politics, education, communications, Australian history, Indigenous issues, culture and society.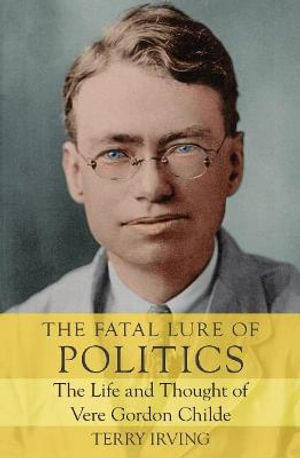 Rights
Rights Sold

Simplified Chinese-language
Contact

Julia Carlomagno, Publisher
Email
Website