The Girl in the Green Dress
Jeni Haynes and Dr George Blair-West with Alley Pascoe
An unforgettable memoir from a woman who refused to be silenced. Jeni Haynes is an inspiration and her bravery and determination to live shows how MPD or DID saved her life. It is a powerful reminder of the resilience of the human spirit.
'I didn't know that you're only supposed to have one personality. I didn't realise that having lots of voices in your head was abnormal. But you are protecting yourself. You are protecting your soul, and that's what I did.'
An intelligent, poised woman, Jeni Haynes sat in court and listened as the man who had abused her from birth, a man who should have been her protector, a man who tortured and terrified her, was jailed for a non-parole period of 33 years. The man was her father.
The abuse that began when Jeni was only a baby is unimaginable to most. It was physically, psychologically and emotionally sadistic and never-ending. The fact she survived may be called a miracle by some – but the reality is, it is testament to the extraordinary strength of Jeni's mind.
What saved her was the process of dissociation – Multiple Personality Disorder (MPD) or Dissociative Identity Disorder (DID) – a defence mechanism that saw Jeni create over 2500 separate personalities, or alters, who protected her as best they could from the trauma. This army of alters included four-year-old Symphony, teenage motorcycle-loving Muscles, elegant Linda, forthright Judas and eight-year-old Ricky.
With her army, the support of her psychiatrist Dr George Blair-West, and a police officer's belief in her, Jeni fought to create a life for herself and bring her father to justice. In a history-making ruling, Jeni's alters were empowered to give evidence in court. In speaking out, Jeni's courage would see many understand MPD for the first time.
Release

Aug-2022
ISBN

9780733644856
RRP (AUD)

$32.99
Pages

336
Format

Paperback & ebook
Category

Non Fiction/Reference: Biography & True Stories
Jeni Haynes and Dr George Blair-West with Alley Pascoe
Jeni Haynes grew up in Sydney. After enduring horrific abuse, Jeni fought for years to bring her father before the courts to face justice for what he had done. In doing so, she created legal history. Jeni spent 18 years at university, graduating with a degree in psychology, masters in legal studies and criminal justice as well as a PhD focusing on victims of crime.
Dr George Blair-West specialises in psychiatry, particularly relationship/sex therapy and trauma. His abiding interest is distilling the latest psychotherapeutic research for his clinical work, and sharing it with the greater population.
Alley Pascoe is a freelance journalist and editor who has written for Marie Claire, The Australian Women's Weekly and Women's Health News. Her first book, Truths From an Unreliable Witness, with Fiona O'Loughlin is out now.
Hachette Australia
Hachette Australia is one of Australia's leading publishing houses. We seek out the best stories. We nurture them. Then we share them.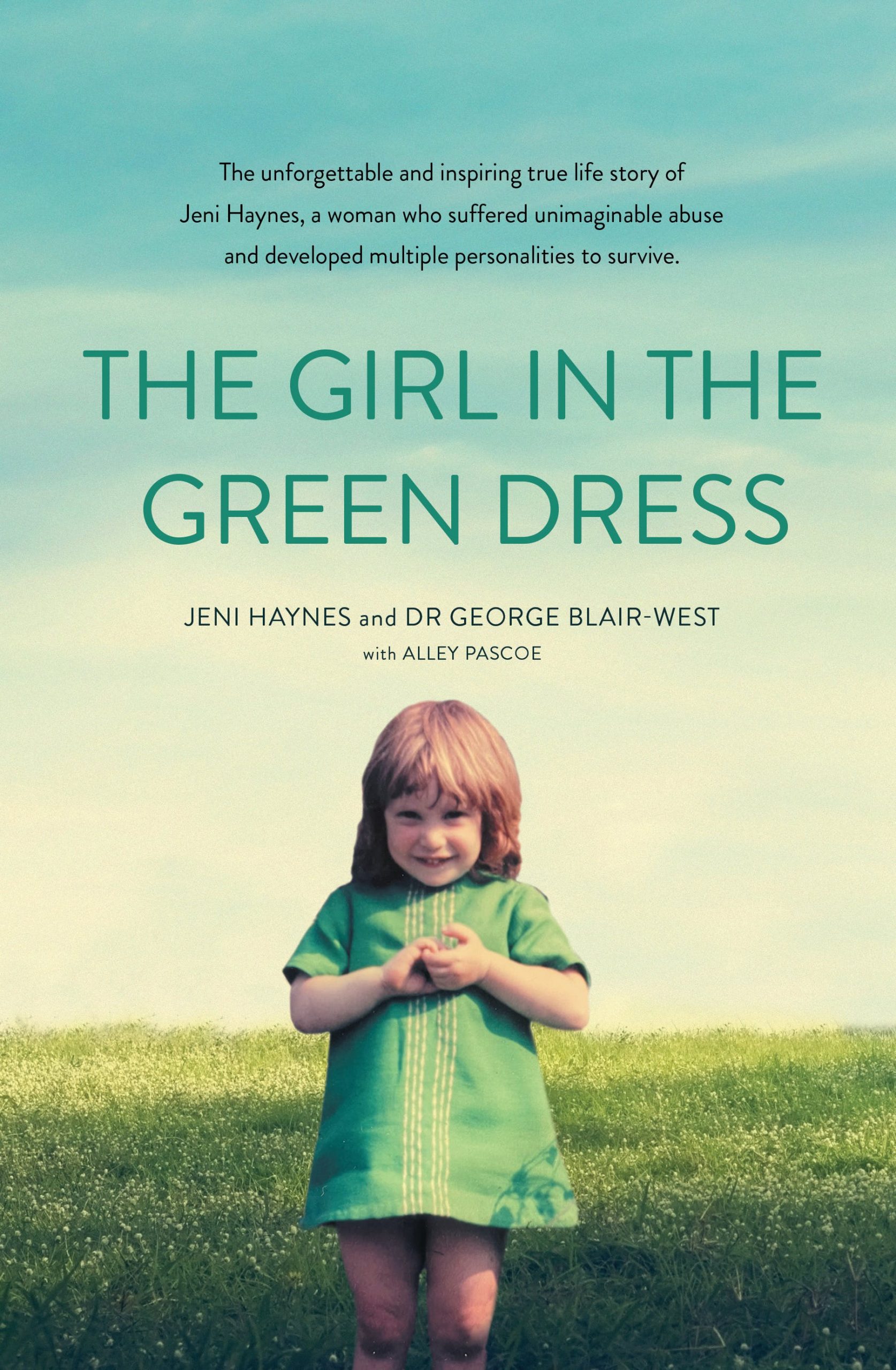 Rights
Rights Sold
Material Available
Contact

Emma Dorph, Rights and Contracts Manager and Sarah Brooks, Head of Contracts, Audio & International Sales
Email
Website