The Good Gut Anti-Inflammatory Diet
Prof Phil Hansbro
BEAT WHOLE BODY INFLAMMATION AND LIVE LONGER, HAPPIER, HEALTHIER AND YOUNGER.
At last, a book that shows you how to reverse the negative effects of inflammation, so you look and feel younger and live longer, happier and healthier.
For over four decades, world-leading independent medical research organisation the Centenary Institute has been producing breakthroughs in our biggest health challenges. Out of their mission to make people's lives better comes The Good Gut Anti-Inflammatory Diet.
• Understand inflammation, the fundamental cause of all disease, and the various factors causing it
• Learn how balancing your gut with the right food choices can help manage inflammation
• Enjoy 50 versatile, delicious recipes from Aussie author and chef Fast Ed Halmagyi
• Benefit from nutrition tips and recipes from Dr Clare Bailey
Refocus on your health and energy, prevent sickness and reset yourself one delicious meal at a time.
The Good Gut Anti-Inflammatory Diet is a practical book, explaining the functions of inflammation and microbiome. How they influence each other and how our diet and lifestyle impacts on them. It also explores what are the best foods to eat to support a healthy gut, and why, with recipes in the back of the book that you can use as a handy meal planner.
Release

Jan-2023
ISBN

9780648748946
RRP (AUD)

$32.99
Pages

256
Format

Paperback & ebook
Category

Health
Prof Phil Hansbro
Professor Phil Hansbro is an internationally recognised leader in the study of diseases, like cancer, respiratory illness and infections.
Pantera Press
Pantera Press is a young and enthusiastic publisher of titles that spark imagination, conversation and change. We publish fiction, non-fiction, illustrated non-fiction and a growing list of children's titles.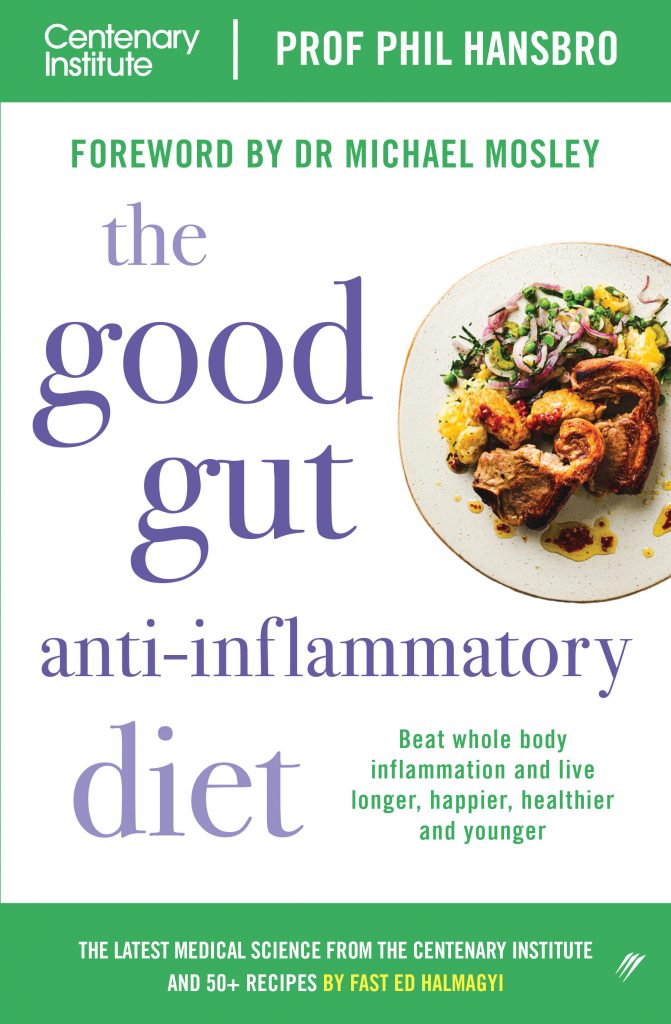 Rights
Contact
Email
Website