The Labyrinth
Amanda Lohrey
Erica Marsden's son, an artist, has been imprisoned for homicidal negligence. In a state of grief, Erica cuts off all ties to family and friends, and retreats to a quiet hamlet on the south-east coast near the prison where he is serving his sentence.
There, in a rundown shack, she obsesses over creating a labyrinth by the ocean. To build it—to find a way out of her quandary—Erica will need the help of strangers. And that will require her to trust, and to reckon with her past.
The Labyrinth is a hypnotic story of guilt and denial, of the fraught relationship between parents and children, that is also a meditation on how art can both be ruthlessly destructive and restore sanity. It shows Amanda Lohrey to be at the peak of her powers.
Amanda Lohrey has always been a writer of uncompromising artistic purpose who is never content for the novel to be mere entertainment. She has an instinctive, if understated, sense of form and an inimitable novelist's voice…The Labyrinth is shadowed and haunted by strangeness. It is a novel in high realist mode that also has romance elements, if only in the way it encompasses a tragicomic mood and a certain formal audacity that brings to mind the moodiness and restless shifts of late Shakespeare. The Labyrinth has a gravity that outstares everything that may seem grey or gaunt in a literary endeavour where autumn seems to sink to midwinter. It is a work of considerable literary artistry.'
'Superb: thoughtful, socially astute, and engaged, in a most sophisticated way, with literary form…Takes the gothic and remakes it in a tough and tailor-made form for our time and our place.'
'My novel of the year, full stop…A story told without a syllable of excess sentiment or false feeling, yet which sails full square into the mystic.'
Awards

Winner, Miles Franklin Literary Award, 2021
Release

Aug-2020
ISBN

9781922330109
Pages

256
Format

Paperback
Category

Fiction
Amanda Lohrey
Amanda Lohrey lives in Tasmania and writes fiction and non-fiction. She has taught at the University of Tasmania, the University of Technology Sydney and the University of Queensland. Amanda is a regular contributor to the Monthly magazine and a former senior fellow of the Australia Council's Literature Board. She received the 2012 Patrick White Award. In 2021 The Labyrinth, her eighth work of fiction, won the Miles Franklin Literary Award, a Prime Minister's Literary Award and the Voss Literary Prize, and was shortlisted for the Age Book of the Year and a Queensland Literary Award.
Text Publishing
Text Publishing is an independent, Melbourne-based publisher of literary and commercial fiction and non-fiction. Text has been awarded the ABIA Small Publisher of the Year three times and won the Leading Edge Books Small Publisher of the Year in 2018 and 2019.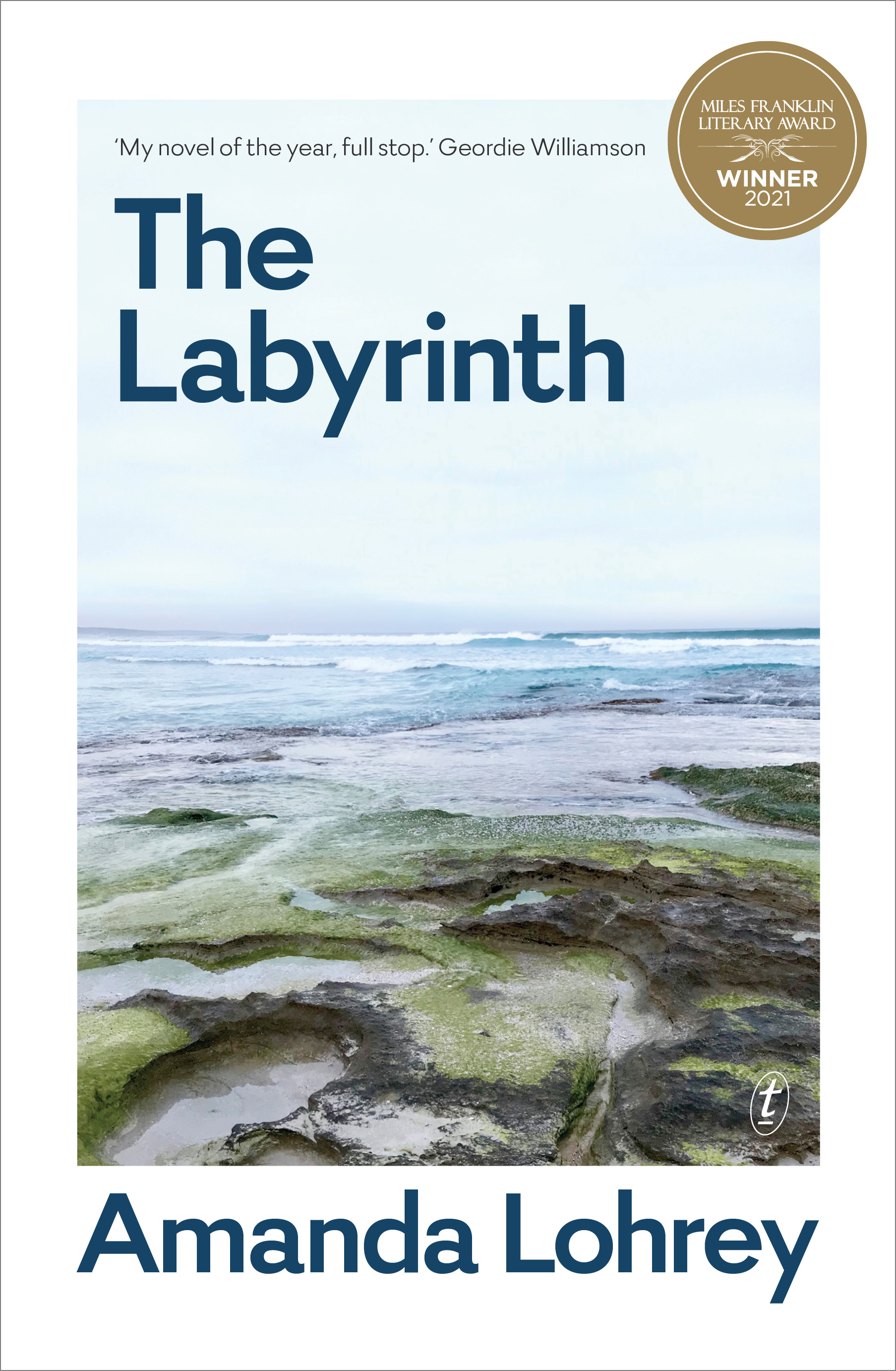 Rights
Rights Sold
Contact
Email
Website