The Miracle Typist
Leon Silver
In the tradition of The Tattooist of Auschwitz, a heartbreaking true story of love, loss and survival against all odds during the Second World war.
Conscripted into the Polish army as Hitler's forces draw closer, Jewish soldier Tolek Klings vows to return to his wife, Klara, and son, Juliusz. However, the army is rife with anti-Semitism and Tolek is relentlessly tormented. As the Germans invade Poland, he is faced with a terrible dilemma: flee home to protect his family – and risk being shot as a deserter – or remain a soldier, hoping reports of women and children being spared by the occupying forces are true.
What follows is an extraordinary odyssey that will take Tolek – via a daring escape from a Hungarian internment camp – to Palestine, where his ability to type earns him the title of 'The Miracle Typist', then on to fight in Egypt, Tobruk and Italy. A broken telegram from Klara, ending with the haunting words, 'We trouble', makes Tolek even more determined to find his way home and fulfil his promise.
This heartbreakingly inspiring true story is brought vividly to life by Tolek's son-in-law, Melbourne writer Leon Silver.
In the bestselling tradition of Schindler's List, The Pianist, Sophie's Choice and The Tattooist of Auschwitz.
Release

Sep-2020
ISBN

9781760854355
RRP (AUD)

$32.99
Pages

336
Format

Paperback & ebook
Category

Memoir
Leon Silver
Leon Silver was born in Shanghai in 1941 to Polish Jews who fled their homeland in 1938. His first novel, Dancing with the Hurricane, was translated into Hebrew and published in Israel. The Miracle Typist is the true story of his Polish father-in-law, Tolek Klings.
Simon & Schuster Australia
Simon & Schuster Australia publishes and distributes a variety of books in Australia and New Zealand across a range of genres including fiction, non-fiction and children's books under our local and international imprints.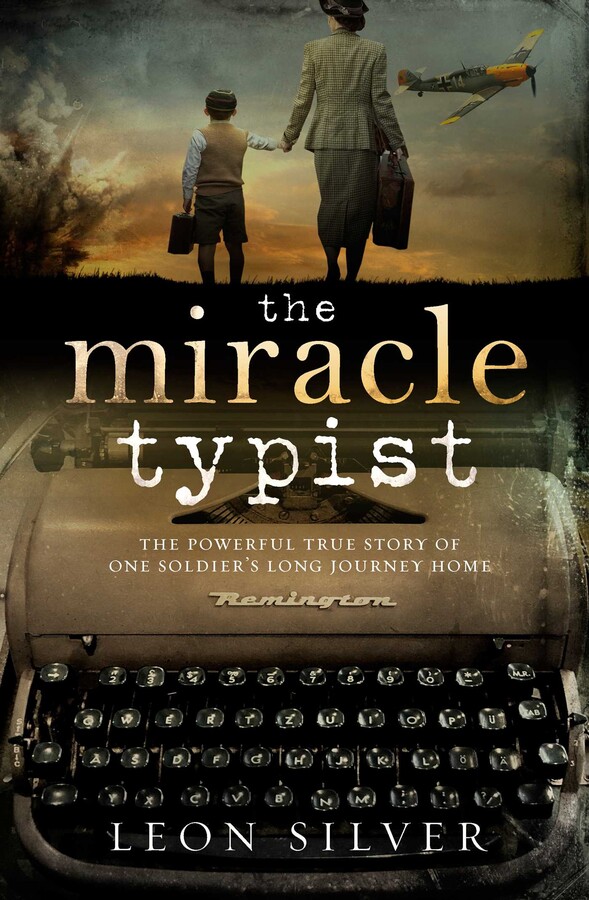 Rights
Contact
Email
Website