The Next Big Thing
James Colley
Part young-love rom-com, part David and Goliath story, The Next Big Thing is a heartwarming, hilarious, quintessentially Australian debut.
NORM has lived in Norman his whole life. It's where he grew up with his dad, where he went to school and met his best friend Ella. But the town is dying: the river has dried up, and with it all the jobs.
One night at the pub, on the anniversary of his dad's death, Norm announces a plan. He's going to build a Big Thing – like Coffs Harbour's Big Banana or Ballina's Big Prawn – to drive tourism to the town and give it a future. And to show Ella that she could have a future here too, maybe even with him.
ELLA, meanwhile, plans to leave Norman for the big smoke. She's tired of being a big fish in a small pond, especially when that pond is running out of water.
Ella encourages Norm's big idea nonetheless. If it works, Norm will have a four-metre-high reminder of her. And if not, at least they'll have one last perfect summer together.
Will Norm from Norman build a Big Thing in time to save his town, and to convince the girl of his dreams she belongs here too – or is it too late?
Release

Feb-2024
ISBN

9780645757910
RRP (AUD)

$32.99
Pages

312
Format

Paperback & ebook
Category

Commercial fiction
James Colley
James Colley is a comedy writer from Western Sydney known for work on Gruen, Summer Love, Question Everything, The 1% Club and The Weekly with Charlie Pickering, as well as regular columns for the Sydney Morning Herald. The Next Big Thing is his debut novel.
Pantera Press
Pantera Press is a young and enthusiastic publisher of titles that spark imagination, conversation and change. We publish fiction, non-fiction, illustrated non-fiction and a growing list of children's titles.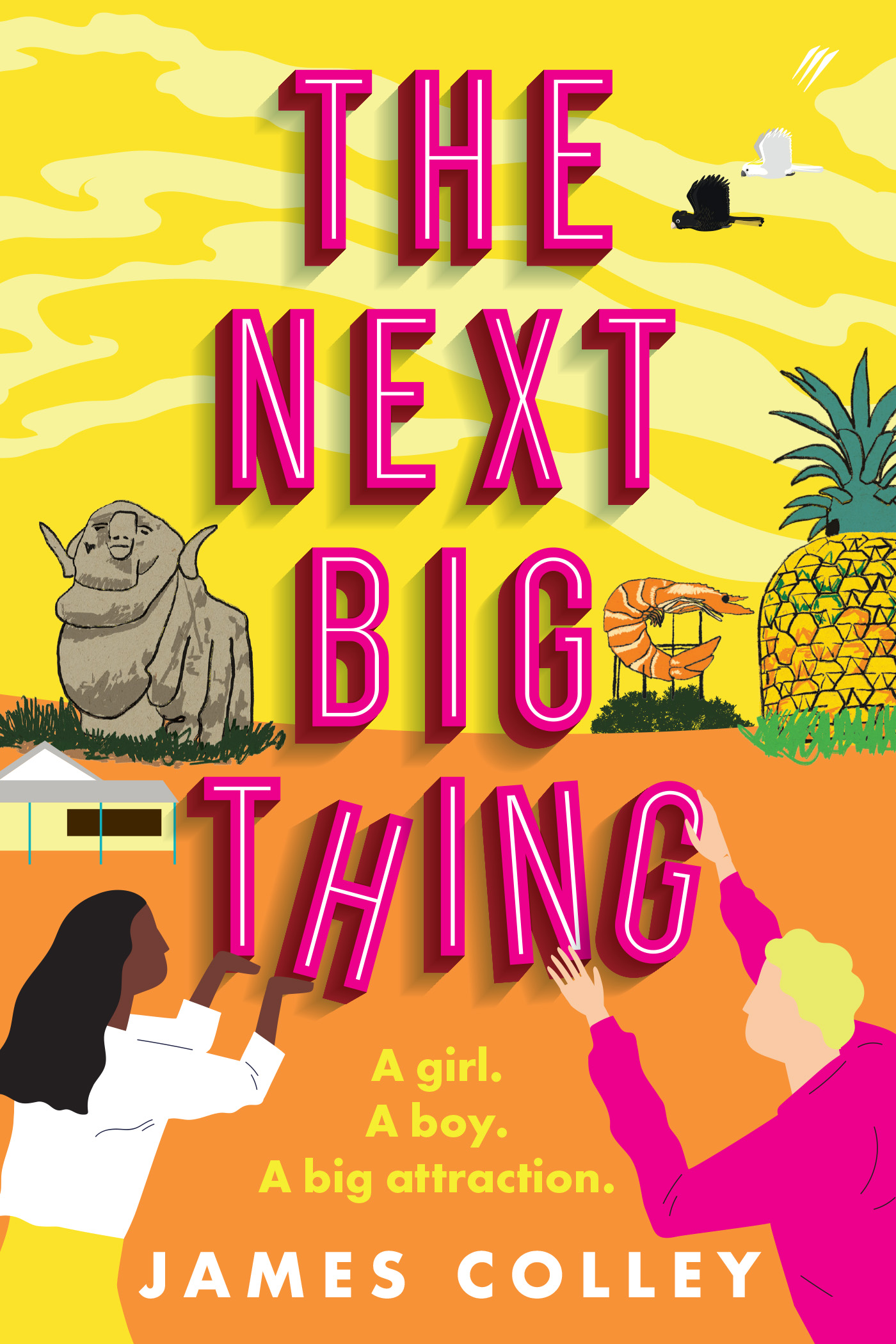 Rights
Rights Sold:
Contact
Email
Website