The Night Village
Zoe Deleuill
When Australian expat Simone moves to London to start a career, getting pregnant is not on her agenda. But she's excited to start a new life with her baby and determined to be a good mother. Even though her boyfriend Paul's cold and grey apartment in the Barbican Estate seems completely ill-suited for a baby. Even though Simone and Paul have only known each other for a year. Even though she feels utterly unprepared for motherhood. The arrival of Paul's cousin Rachel in the flat should be a godsend. But there is something about Rachel that Simone doesn't trust. Fighting sleep deprivation and a rising sense of unease, she begins to question Rachel's motives, and to wonder what secrets the cousins share.
'A riveting thriller and a vivid portrait of the blur of new motherhood.'
'… the evocation of London is full of vivid detail, the writing is understated and intelligent, and the way Zoe Deleuil evokes the exhausted fragility and uncertainty of new motherhood is entirely convincing.'
'It's a testament to the skill of a writer that they can create a fictional story so intense that you read frenetically, desperate to find out what happens in the end.'
Release

Aug-2021
ISBN

9781925815634
RRP (AUD)

$32.99
Pages

248
Format

Paperback & ebook
Category

Contemporary Women's Fiction
Zoe Deleuill
Zoe Deleuil is a writer from Perth, Western Australia, now living in Berlin, Germany with her family. Her fiction, essays and feature articles have been anthologised and published in journals and other places, including Westerly, Cordite, Overland and The Big Issue.
Fremantle Press
Fremantle Press is an Australian independent publishing house renowned for books of high quality. Please contact Alex Allan, CEO Fremantle Press for information about securing international publishing rights to any of our books. For our complete catalogue please see www.fremantlepress.com.au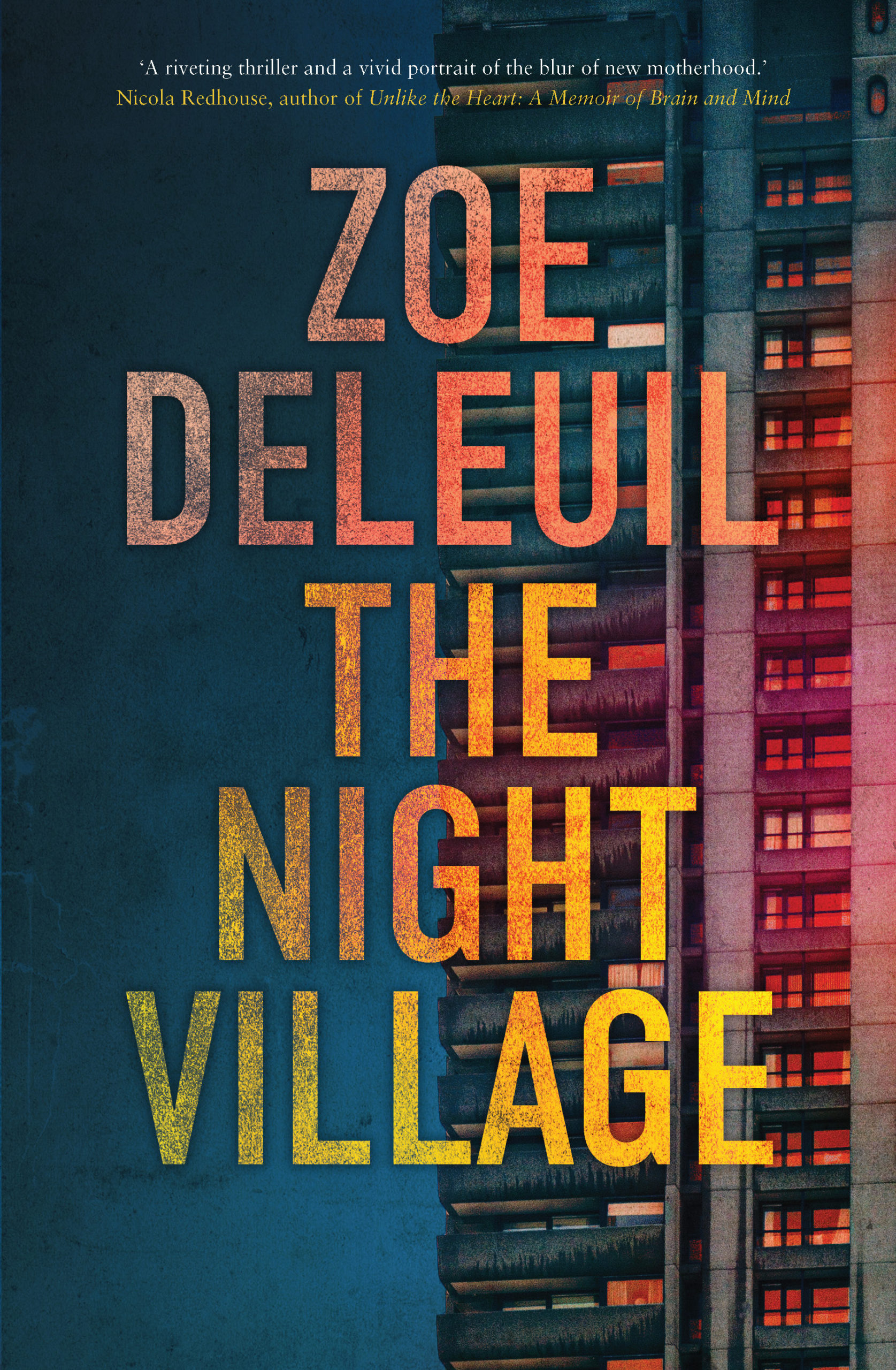 Rights
Contact
Email
Website