The Rust Red Land
Robyn Bishop
Matilda is full of questions. It's the late 1800s in rural New South Wales and Matilda, as the oldest daughter, is expected to cook, clean and help Mama with her brothers and sisters. But her inquiring mind will not be stilled nor her rebellious spirit tamed. When frustration overcomes her, she finds escape in the land she loves and in her imagination, nourished by books.
In the rust red landscape, both striking and harsh, and against the backdrop of World Wars and a changing Australia, Matilda is torn between her desire for freedom and allegiance to her growing family. With their never-ending demands, and crises of poverty, drought and illness, what Matilda really wants seems further from her reach. Will she ever see the sea? Have a vocation and earn her own money? Have the time to read?
This sweeping novel brings to life the injustices faced by women in the 1800s and 1900s. Punctuated with betrayal and loyalty, hope and despair, love and loss, Matilda and her family come alive showing how the grip of patriarchy tried to strangle the ambitions of women, but there were women who refused to give up.
Robyn Bishop spins a gripping story, infusing it with true grit and realism. The Rust Red Land is an engaging and intriguing story filled with complex characters and rural Australian themes that remain relevant today. A highly recommended book for readers who enjoyed Maggie by Catherine Johns.
Release

Oct-2023
ISBN

9781925950854
RRP (AUD)

$36.95
Pages

310
Format

Paperback & ebook
Category

Australian fiction
Robyn Bishop
Robyn Bishop is a Melbourne-based author and playwright. The Rust Red Land is her second novel and is based on the life of her grandmother.
Spinifex Press
Spinifex Press turned 30 in 2021. We publish controversial and innovative feminist books with an optimistic edge.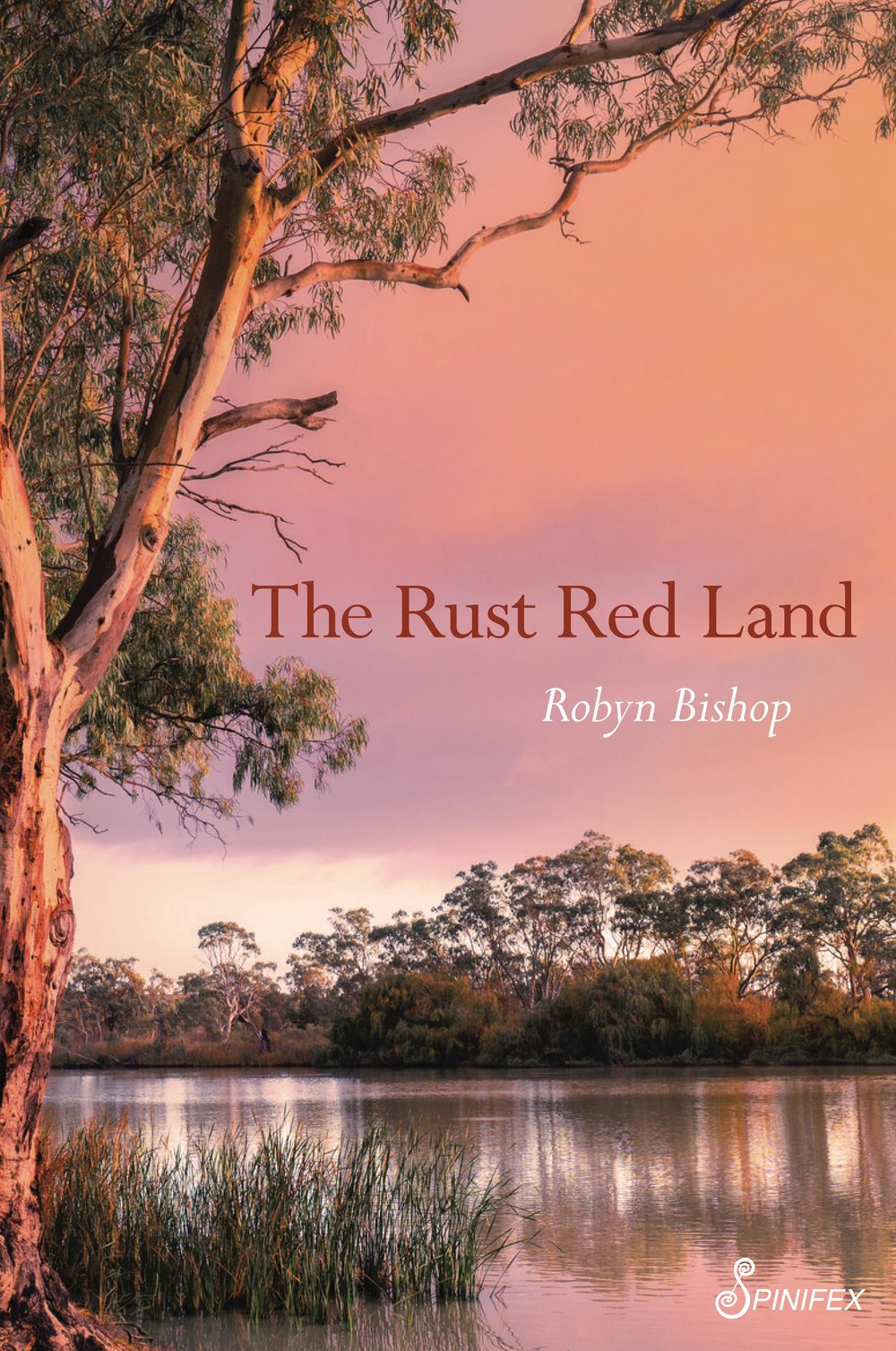 Rights
Contact
Email
Website