The Silence of Water
Sharron Booth
It's the turn of the century when Fan's mother, Agnes, announces the family is moving to Western Australia to take care of Agnes's father – a man they've never spoken of before now. Fan finds herself a stranger in a new town living in a home whose currents and tensions she cannot read or understand.
Resentful of her mother's decision to move, Fan forms an alliance with her grandfather, Edwin Salt, a convict transported to Australia in 1861. As she listens to memories of his former life in England, Fan starts snooping around the house, riffling through Edwin's belongings in an attempt to fill the gaps in his stories. But the secrets Fan uncovers will test the family's fragile bonds forever, and force Edwin into a final reckoning with the brutality of his past.
'With careful research and sparse, elegant prose Sharron Booth reveals how the life and crimes of a Western Australian convict affect generations of his family. By bringing to life this neglected aspect of our convict history, Booth reminds us it is the secrets and silences of the past which often exert the most power upon the present.'
'Wonderful characters provide the foil to the bitterness Edwin suffers and we see the beginning of that Aussie spirit. The writing from this first-time author is captivating … I was totally enthralled by this tale and was very sad when the book ended. I will definitely look for the next book by this talented author.'
Award

MUD Literary Prize (Shortlisted 2022)
Award

City of Fremantle Hungerford Award (Shortlisted 2020)
Release

May-2022
ISBN

9781760991340
RRP (AUD)

$32.99
Pages

232
Format

Paperback & ebook
Category

Convict history
Sharron Booth
Sharron dropped out of university to work as an advertising copywriter but eventually returned, going on to complete an award-winning PhD. The Silence of Water is her first novel and explores themes of dislocation, exile and family secrets.
Fremantle Press
Fremantle Press is an Australian independent publishing house renowned for books of high quality. Please contact Alex Allan, CEO Fremantle Press for information about securing international publishing rights to any of our books. For our complete catalogue please see www.fremantlepress.com.au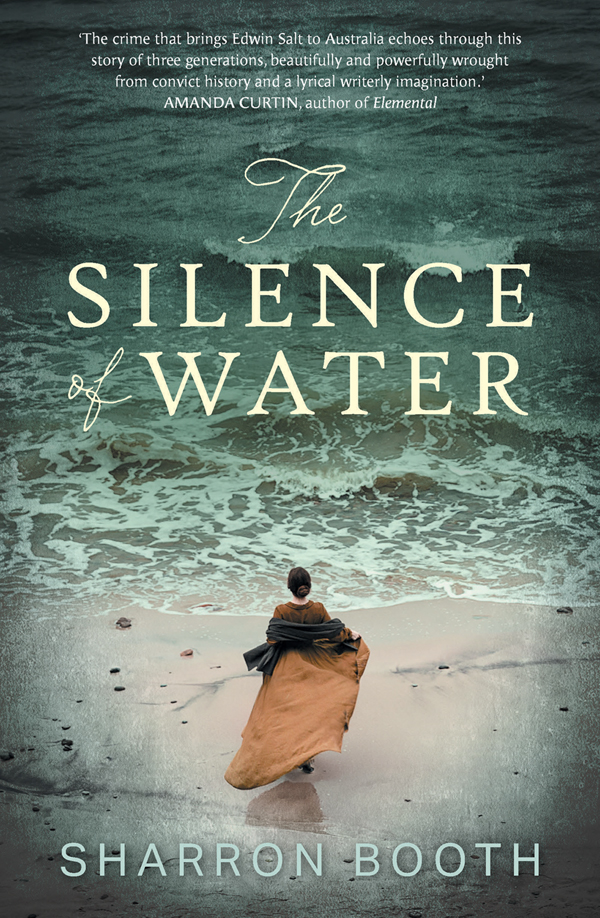 Rights
Contact
Email
Website