The Success Experiment
Lillian Ahenkan
FLEXMAMI'S GUIDE TO WHAT YOU REALLY WANT, AND HOW TO GET IT
When you're a child you're told to dream big. When you reach adolescence, you're told to dream reasonably. When adulthood comes around you're told to take what you can get and be grateful.
But what if you want more? This is a guide for average achievers with bigger-than-average dreams who don't know where to start.
Using this simple, sometimes difficult, no bullshit method, Lillian Ahenkan transformed herself from two-time uni drop out to a highly sought after DJ, MTV Presenter, Author, Podcaster and Media Personality.
This book will help you identify who you are, who you want to be, what you want, why you want it, how you'll get it and what'll happen when you do. Consider it a crash course in the study of yourself, your strengths, your weaknesses, your motivations and your barriers to success.
By the end of this book, you'll know how to get whatever you want, no matter the goal – and become a slightly better version of yourself doing so.
Self-made, self-motivated and infectiously self-assured, Flex plays both forthright coach and open-hearted student of life in this practical, empowered guide to achieving your own version of success.
This book is a clever, empowering and no-bullshit guide to embodying your most authentic and successful self. Flex's grit, wit and honesty offer a cheeky and refreshing perspective on self-development, personal growth and goal setting.
A desperately needed, delightfully digestible handbook on living a successful and fulfilling life. In her deeply thought-provoking but approachable signature style, Flex opens up a refreshing and relatable conversation on self-betterment that'll have you in tears and in stitches all at once. A game-changing contribution to the traditional and sometimes clinical self-help landscape that you won't be able to put down
Release

May-2021
ISBN

9780648571513
RRP (AUD)

$32.99
Pages

224
Format

Paperback & ebook
Category

Personal Development
FlexMami
Ghanian-Australian Lillian Ahenkan (aka Flex Mami) is a DJ, MTV presenter, social media influencer, model and podcaster.
Pantera Press
Pantera Press is a young and enthusiastic publisher of titles that spark imagination, conversation and change. We publish fiction, non-fiction, illustrated non-fiction and a growing list of children's titles.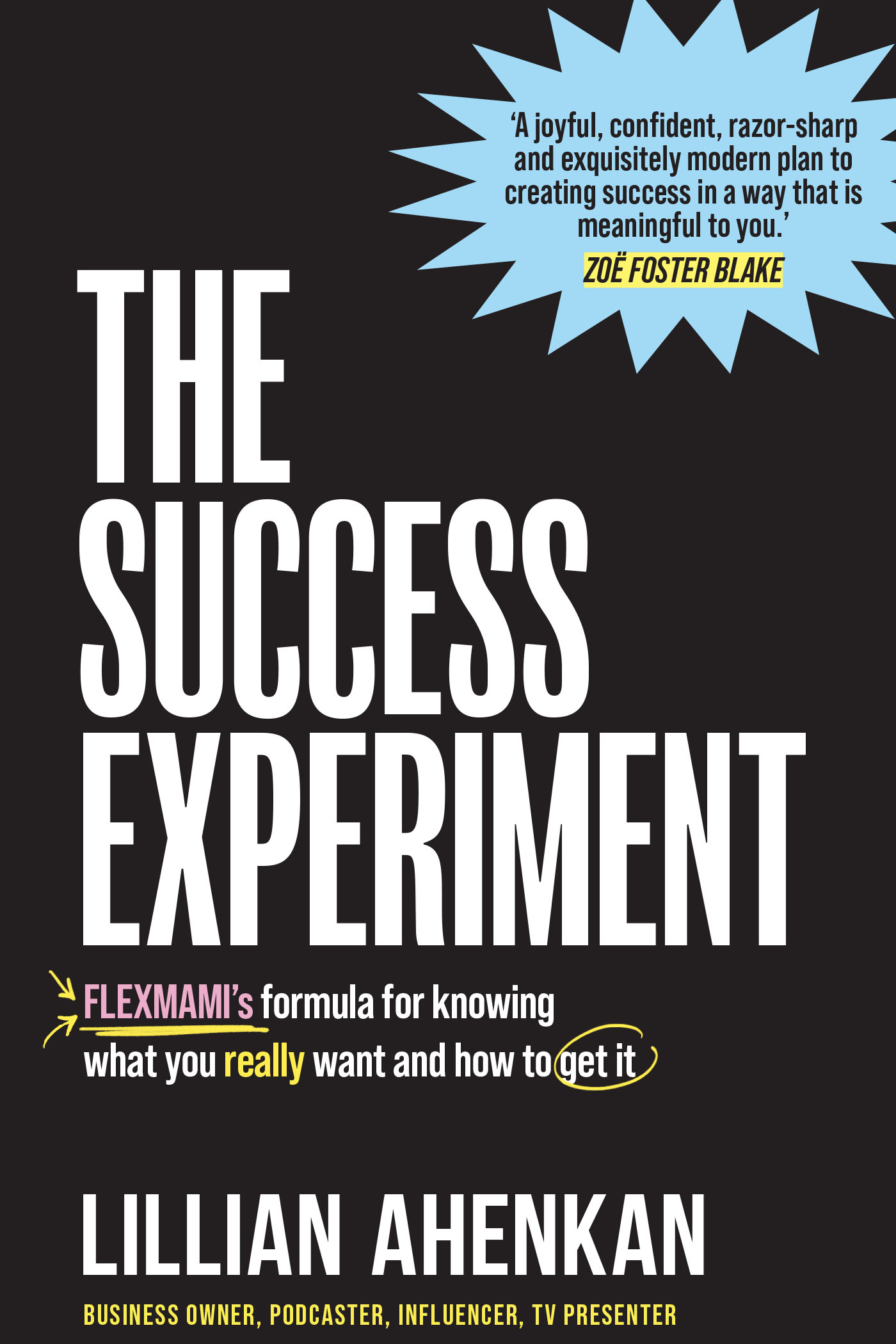 Rights
Rights Sold:
Contact
Email
Website