The Tap-Dancing Knife Thrower: my life (without the boring bits)
Paul Hogan
The icon and legend at last tells his story his way — without the boring bits.
Paul Hogan first appeared on our screens in 1971 as a 'tap dancing knife thrower' on channel 9's New Faces. The then father of four and Sydney Harbour Bridge rigger from Granville did it as a dare, but when the network's switchboard lit up, he was invited back. So popular was he with viewers, Hogan became a regular on Mike Willesee's A Current Affair. The rest, as they say, is history. In collaboration with his business partner and best friend John Cornell (who played his sidekick, Strop), he went on to become Australia's favourite TV comedian. His hugely popular comedy shows and appearances in unforgettable and ground-breaking ads for cigarettes, beer and tourism, came to personify Australia and Australians here and overseas, helping to change the perception of who we are as people and as a nation.
Then, in 1986, Crocodile Dundee, the movie he conceived, co-wrote and starred in, became an international smash, grossing more than a billion dollars in today's money and earning its star an Oscar nomination. Despite the fact Hoges claimed to be 'retired', many more movies followed, including Crocodile Dundee II, Lightning Jack, Almost an Angel and Charlie & Boots. But even as his star rose ever higher, he always expected someone to grab him by the arm and say, 'What are you doing here? You're just a bloody rigger!'
The Tap Dancing Knife Thrower is a funny and candid account of the astonishing life of 'one lucky bastard', as Hoges describes himself. Full of countless stories never previously shared and told in the comedian's inimitable, funny and self-deprecating style, The Tap Dancing Knife Thrower is Paul Hogan's story told his way — 'without the boring bits'.
Release

Nov-2020
ISBN

9781460759295
RRP (AUD)

$45.00
Pages

384
Format

Paperback & Hardback & ebook
Paul Hogan
Paul Hogan AM was a rigger on the Sydney Harbour Bridge before rising to fame in the early 1970s with his own comedy sketch program, The Paul Hogan Show. The series ran for more than a decade, and was popular both in Australia and around the world. In 1985, Hogan was awarded Australian of the Year and was also inducted into the Order of Australia. In 1986 he starred in Crocodile Dundee, a film he conceived and co-wrote. It went on to become the most successful Australian film ever and launched Hogan's international film career, winning him a Golden Globe Award for Best Actor in a Comedy, as well as an Academy Award nomination for Best Original Screenplay, and a BAFTA Award nomination. Following the success of Crocodile Dundee, Hogan starred in several other films, including Crocodile Dundee II, Lightening Jack, Almost an Angel and Charlie & Boots. He is currently working on a new movie, The Very Excellent Mr Dundee, with long-time collaborator Dean Murphy.
HarperCollins Australia
HarperCollins Publishing Australia is the second largest trade publishing company in Australia, with a publishing program that spans a broad range of categories across both adult and children's books, from multi award winning and bestselling authors, both locally and internationally, to cutting edge debut authors. Our company consists of HarperCollins General Books, HarperCollins Children's Books, ABC Books and Harlequin Australia, and we are the proud home to many of Australia's biggest names in literature, past and present.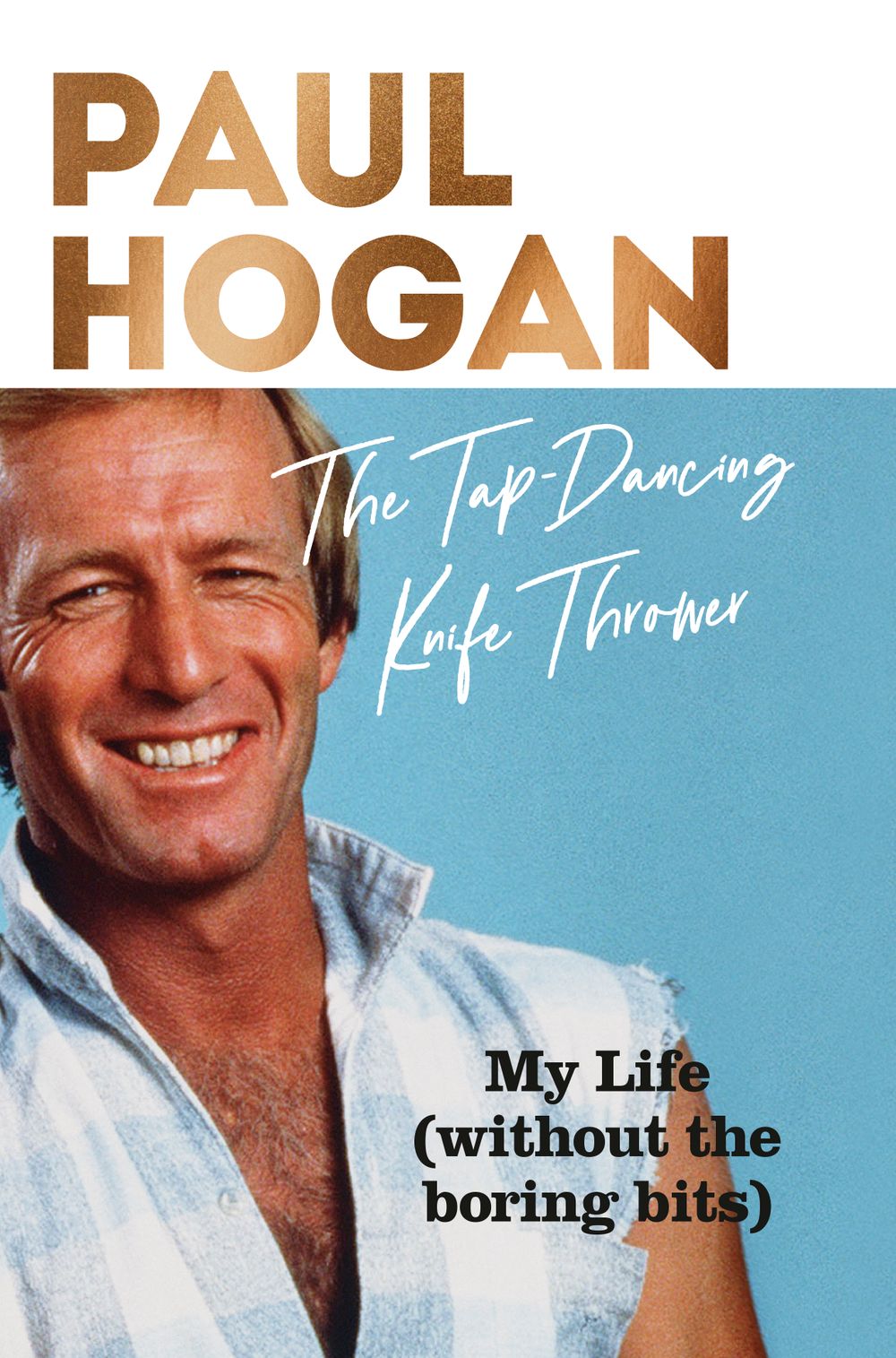 Rights
Contact
Email
Website