Widowed after a long marriage, Dorelia MacCraith swaps the family home for a house with a tower, and there, raised above the run of daily life, sets out to rewrite the stories of old women poorly treated by literature.
Throughout this winding story, Dorelia and the elderly artist Elizabeth Bunting are sustained by a friendship that reaches back to their years at art school, and bonded by the secrets of a six-month period when they painted together in France.
The loneliness of not belonging, of being cut adrift by grief, betrayal, or old age, binds these twelve connected stories into a dazzling composite novel. Within its complex crossings and connections, young and old inhabit separate yet overlapping firmaments; grown children, though loved and loving, cannot imagine their parents' young lives. For most, the past is not past, but exerts a magnetic pull, while future happiness hinges on retreat, or escape.
The Tower is a composite work, constructing a novel from a suite of interconnected stories. It's an exquisitely crafted novel true to the complexities and contradictions of women's experience that dares to reimagine the limiting conventions of gender and narrative.
Release

Oct-2022
ISBN

9781925950625
RRP (AUD)

$32.95
Pages

300
Format

Paperback & ebook
Category

literary fiction
Carol Lefevre
Carol Lefevre holds a PhD in Creative Writing from the University of Adelaide, where she is a Visiting Research Fellow.
Spinifex Press
Spinifex Press turned 30 in 2021. We publish controversial and innovative feminist books with an optimistic edge.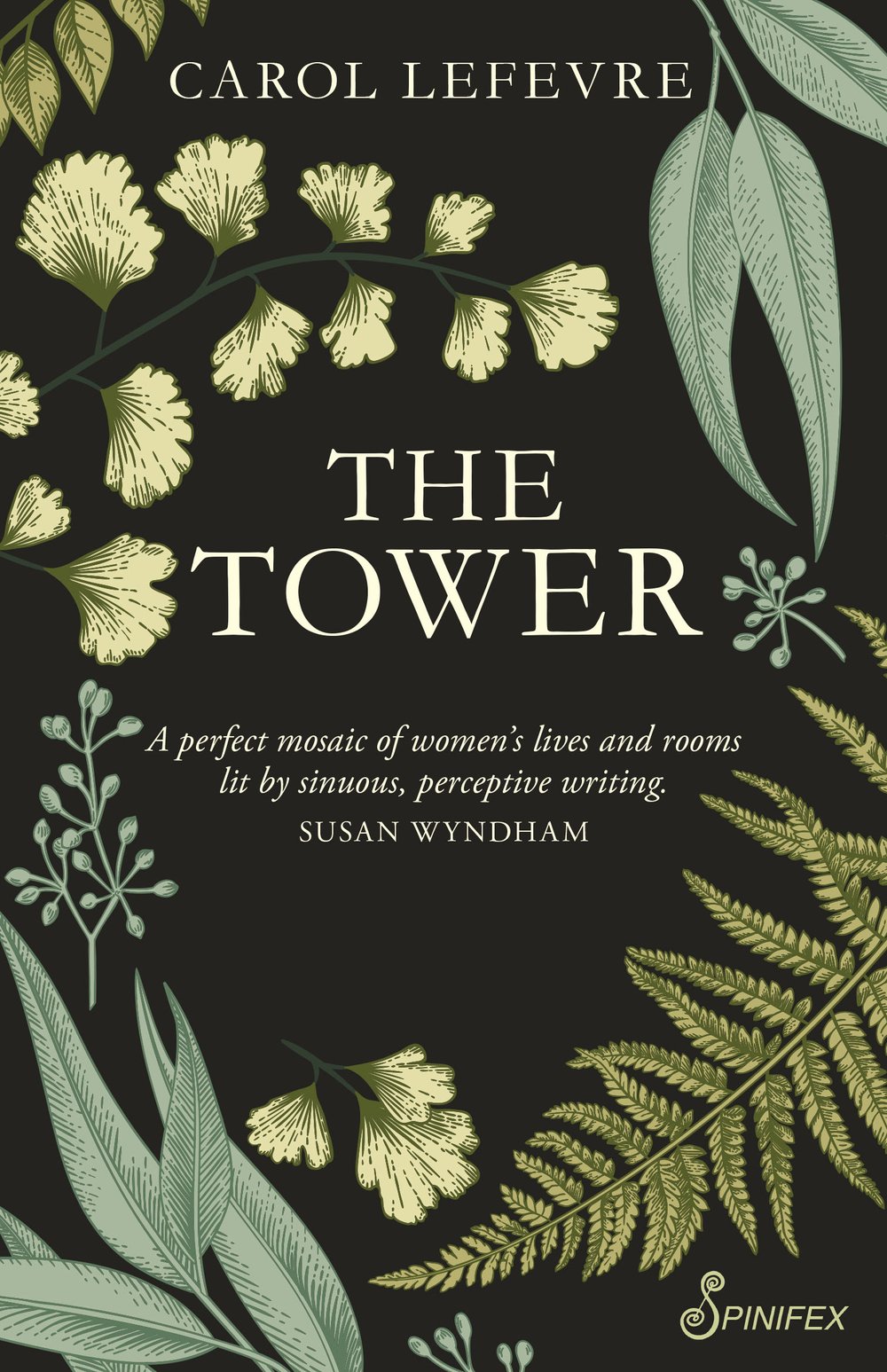 Rights
Contact
Email
Website