The Vanishing Glaciers of Patagonia
Martin Sessions
"The Vanishing Glaciers of Patagonia" by Martin Sessions: In 1921, two Swedish explorers faced incredible challenges while traversing Chile's North Patagonian Icefield. This book combines their stories with recently discovered photographs, revealing the impact of climate change on this rarely explored landscape. Sessions, a Royal Navy Engineer Officer, shares his own experiences and observations from expeditions conducted over several decades.
This book shows the unequivocal effect of Climate change on the Glaciers and cannot be denied. A must-read for anyone interested in the effects of Climate change.
The Vanishing Glaciers of Patagonia is an excellent read for those that enjoy books about nature and explorations. In addition, the stories shared, the tips found between the pages, and the excellent narration make me rate the book 5 out of 5 stars.
ISBN

9781922792310
RRP (AUD)

$31.95
Pages

286
Format

Paperback & Hardback & ebook
Category

Non fiction
Martin Sessions
Martin Sessions reveals what happened before and since, especially the effect of climate change on this amazing, rarely explored landscape.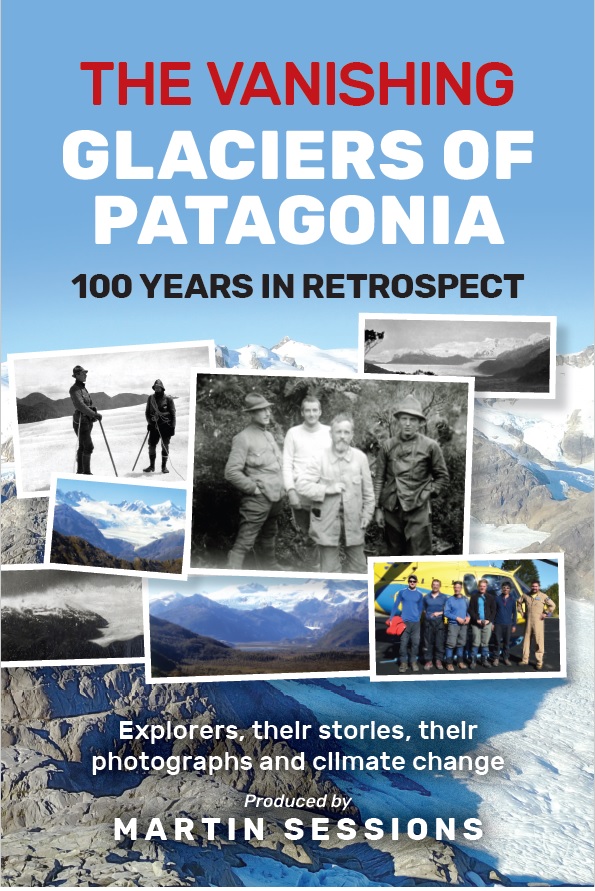 Rights
Contact
Email
Website