The Very Last List of Vivian Walker
Megan Albany
Vivian Walker is dying. This is not on her list of things to do. A darkly funny debut that proves even the most imperfect of lives is worth celebrating.
Now that I've got cancer, I know I should be letting go and just being in the moment with my child but, seriously, what mother has got time to spend with their kids?
Vivian Walker's life is exceptionally ordinary. Average husband, check. Darling son, check. Refrigerator in a state of permanent disarray, check. Everything is thoroughly and frustratingly routine, even being terminally ill.
After receiving her diagnosis, Viv's family won't let her lift a finger . . . for at least a week. But once the novelty wears off, she's lucky to get a cup of tea for her trouble. In preparation for D-day, self-professed control freak Viv has made a list of essential things to do, such as decluttering the playroom and preparing her taxes. She doesn't expect to become spiritually enlightened or have any outlandish last-minute successes. All she wants is to finish her unfinished business.
As her final days unfold, Viv realises her life has become a love letter to the mundane but she still manages to keep her wicked sense of humour and cynical take on life unapologetically intact. The Very Last List of Vivian Walker will make you ugly cry, snort tea out your nose with laughter and want to embrace humanity in all its selfishness, beauty and awkwardness.
This novel has humour and pathos in spades - I laughed and cried'
Compelling. Beautifully relatable. [A] touching story that provides insight into how even the most ordinary person can leave a lot of love behind
Release

Feb-2022
ISBN

9780733646959
RRP (AUD)

$32.99
Pages

288
Format

Paperback & ebook
Category

Fiction: General
Megan Albany
Megan Albany is a proud First Nations woman of Kalkadoon and European heritage who has worked as an editor, scriptwriter, songwriter/composer and journalist. She has written for publications including The Guardian (UK), Metro (Ireland), Irish Echo and the Koori Mail. She was both a writer and editor for leading Indigenous magazine Deadly Vibe; the founding editor of InVibe magazine for Indigenous youth in custody; and was a researcher for Can It Hurt Less?, an SBS documentary into Australia's juvenile justice system. For five years she was part of the scriptwriting team for the Deadly Awards (the Deadlys), the National Aboriginal and Torres Strait Islander Music, Sport, Arts and Community Awards, which screened on SBS TV, and she was one of the founding concept developers for the NITV health programs Living Strong and Move It Mob Style.
Megan has a Masters in Creative Writing, has taught creative writing as part of the Disadvantaged Schools Program and has taught literacy on Pitjantjatjaran lands. The Very Last List of Vivian Walker, her first novel, was shortlisted for The Banjo Prize in 2020 and highly commended in the Australian Society of Authors 2020 Award Mentorship Program. Megan lives with her thirteen-year-old son, her husband and their moodle in the Northern Rivers of NSW.
Hachette Australia
Hachette Australia is one of Australia's leading publishing houses. We seek out the best stories. We nurture them. Then we share them.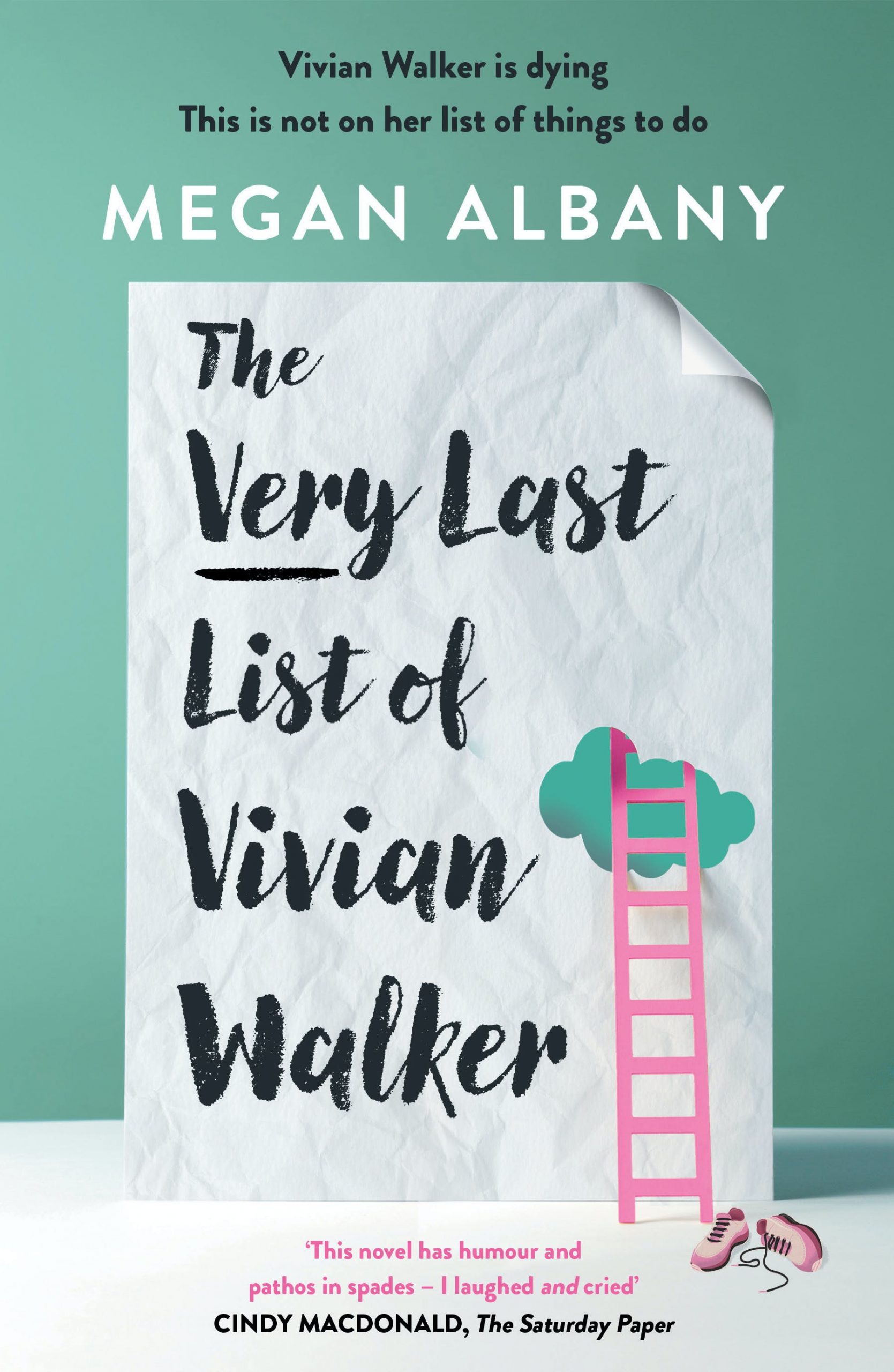 Rights
Rights Sold
Material Available
Contact

Emma Dorph, Rights and Contracts Manager
Email
Website