The Wind Queen
Elizabeth Anne Thompson
The Wind Queen' lends itself beautifully to the fantasy genre through detailed descriptions which create an immersive world for the reader.
All through the book, the author demonstrates a good command of imagery, an example being the description of Elspeth's death in the beginning of the novel "the dying woman breathes in and out; transitioning through the sky gate to heaven, the story unfolds into a pictorial display of beautifying natural inferences". The sentences in the book perfectly showcase each moment, emotion and situation, thus leaving the reader feeling enriched.
Elspeth is a contemporary woman – strong-willed and focused – which is particularly refreshing, considering that these traits are rare nowadays. Her ability to focus on the task at hand rather than solely on romance breaks the mould of female protagonists that we have grown accustomed to.lt is for this reason that Elspeth comes across as a good role model for contemporary women.
What renders Elspeth truly attractive is her modesty. While Frodo Baggins desires the quiet of the Shire after his adventure, all that Elspeth desires is a 'simple hut'. A wonderful metaphor for the appreciation of life, it reflects on how often the simplest and more modest things make us happy.
Indeed this novel delivers everything that was promised in the synopsis and is relevant in terms of contemporary themes that are sure to resonate with a global audience.
I like this book, the way it's dramatic and very natural. I like the flow of the story and the lessons. Highly recommended to read.
WON GOLD AWARD. NYC big book awards.
ISBN

9781925908251
RRP (AUD)

$26.95
Pages

318
Format

Paperback & ebook
Category

Fiction
Elizabeth Anne Thompson
Elizabeth Anne Thompson has been involved with the successful implementation of recreation and educational art programs for adults, teenagers and children. Commonly known as Elita Mackay, Elizabeth's first literary love is the genre of 'Spiritual Poetry,' with the Wind Queen being her first novel.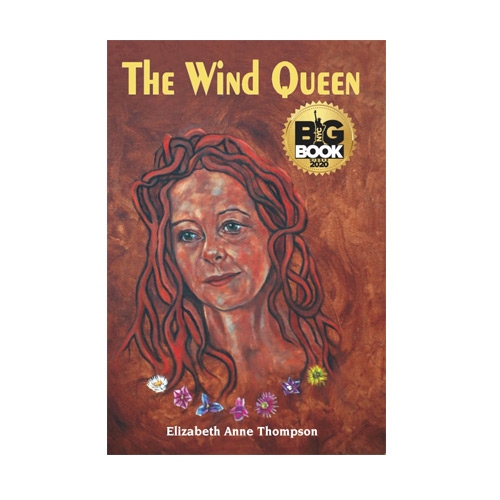 Rights
Contact
Email
Website