The Women's Pool
Lynne Spender (editor)
The history of Coogee's McIver's Ladies Baths – Australia's only ocean pool reserved for women – is eloquently told in these stories from women who have found friendship, sanctuary and sheer pleasure as they have gathered and swum at 'the Women's Pool'.
Humorously told tales of encounters at the pool sit together with stories of sorrow and regret. Older women tell of the history of the pool and the famed 'Thursday Married Ladies Club'; younger women detail their delight at the natural beauty, the safety and the sense of freedom that the pool offers. No aquatic manspreading here.
In this book, women from a diverse range of cultures reveal the role that the women's pool has played in their lives. From the '365ers' who brave the elements all year round to the younger women who seek summer sun on the rocks, a picture emerges of a place of natural beauty and a space for women to simply be themselves.
I read this collection of stories of the McIver's Ladies Baths at Coogee with vicarious pleasure tempered by envy.
Release

Nov-2021
ISBN

9781925950458
RRP (AUD)

$26.95
Pages

160
Format

Paperback & ebook
Category

women, short stories
Lynne Spender
Lynne Spender is a feminist, a writer and editor.
Spinifex Press
Spinifex Press turned 30 in 2021. We publish controversial and innovative feminist books with an optimistic edge.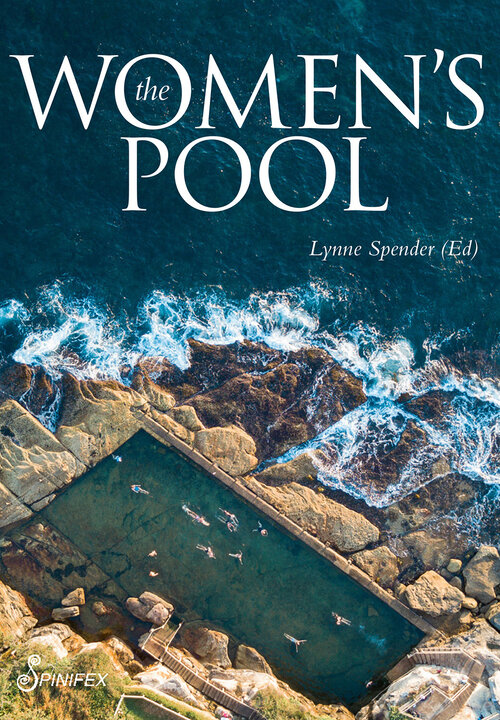 Rights
Contact
Email
Website