Toast: The Ride To Hell, Book 1
Rick Allen
After the Nuclear Holocaust, the only habitable places left are Taswegia and New Haka.
….Emergency! Alex Brand reporting.
A force calling themselves, 'The Alliance' has landed at all major ports in Taswegia.
They are killing all the Parliamentarians on the lawns of Parliament House. They are murdering people as I speak. They are approaching my position now; I have to run … (silence).
Dick, an ex-Navy Clearance Diver and his wife Patch looked at each other, they didn't know such a large force had survived the Nuclear Holocaust, this was not good!
What can Dick, Patch and their close friends who are now fighting for their lives against unbelievable odds do?
Find out in Rick Allen's latest book Toast book 1 The Ride to Hell.
I very much enjoyed this book titled Toast a ride to hell, by tassie author Rick Allen. I would recommend this book to everyone couldn't put it down, very interesting sometimes serious and sometimes funny content. I will look forward to the next 6 books I cant wait to read them.
Release

Apr-2021
ISBN

9781922327598
RRP (AUD)

$26.95
Pages

380
Format

Paperback & Hardback & ebook
Category

Fiction
Rick Allen
Rick Allen is a well known author and his non-fiction works include Tales of a Saddle Tramp and Saddlery Care and Maintenance.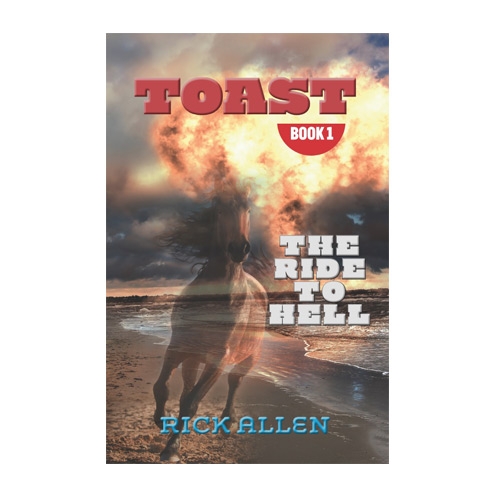 Rights
Contact
Email
Website