Too Many Bird Books
Geoffrey Dabb
Dive into the captivating world of bird books with Geoffrey Dabb's Too Many Bird Books. Spanning over 70 years, this chronicle takes you through the vast and varied realm of avian literature. With personal anecdotes and more than 100 images, explore birdwatching, encounters with foxes, Australian bird names, and the fascinating intersection of birds and culture. Discover the wonders of New Guinea, the allure of ancient Egypt's Ibis, and the evolving landscape of bird knowledge.
This book is about birds. It is in part the story of recent bird literature from the viewpoint of a bird-book addict. That might seem to be a slightly disparaging self-description, but, to borrow the memorable phrase of John Lennon, a well-known musical performer from the same period.
ISBN

9781922920614
RRP (AUD)

$36.95
Pages

160
Format

Paperback & ebook
Category

Non fiction
Geoffrey Dabb
This is a chronicle of encounters with a lot of bird books, in fact, a lifetime of such encounters. The world of bird books is vast and varied, defying coherent descriptions.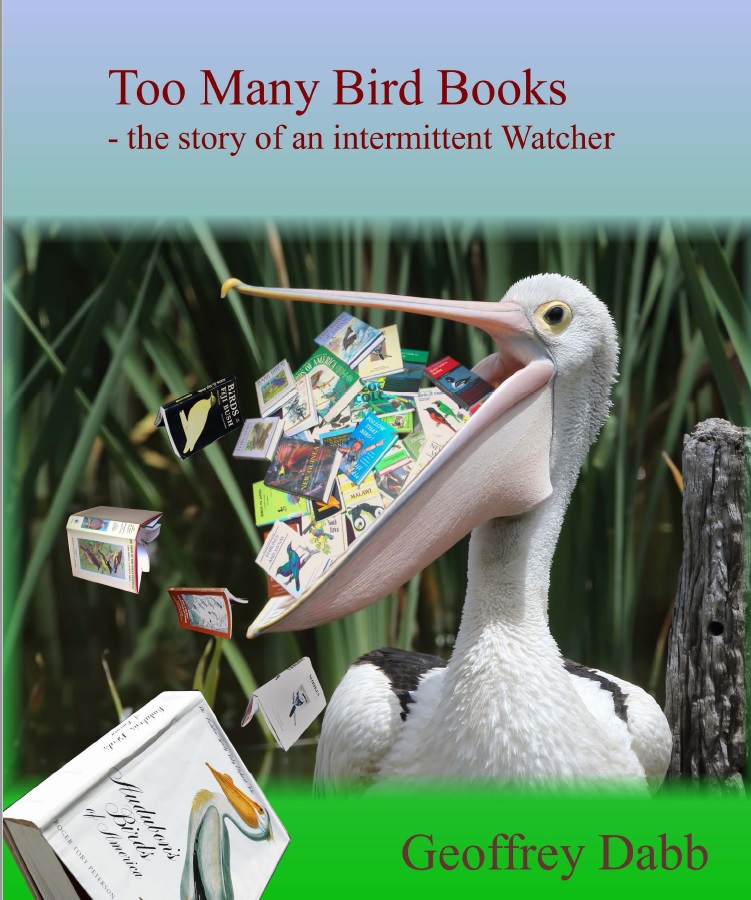 Rights
Contact
Email
Website