Too Much Lip
Melissa Lucashenko
Wise-cracking Kerry Salter has spent a lifetime avoiding two things – her hometown and prison. But now her Pop is dying and she's an inch away from the lockup, so she heads south on a stolen Harley.
Kerry plans to spend twenty-four hours, tops, over the border. She quickly discovers, though, that Bundjalung country has a funny way of grabbing on to people. Old family wounds open as the Salters fight to stop the development of their beloved river. And the unexpected arrival on the scene of a good-looking dugai fella intent on loving her up only adds more trouble – but then trouble is Kerry's middle name.
Gritty and darkly hilarious, Too Much Lip offers redemption and forgiveness where none seems possible.
A book about family, and love, and redemption, told by a strong and clear voice throbbing with unassailable humanity.
Too Much Lip ... brilliantly showcases Lucashenko's talent for constructing funny, fraught and powerful stories driven by complex characters and compelling, true-to-life dramas.
What makes Too Much Lip not only engaging while reading, but memorable, is its tangible roots, which burrow deeply into the realities of Australian existence, through the author, this country, and now, this reader.
Award

Winner, 2019 The Miles Franklin Literary Award
Award

Winner, 2019 QLAs – Queensland Premier's Award for a work of State Significance
Release

Oct-2020
ISBN

9780702263040
RRP (AUD)

$24.99
Pages

328
Format

Paperback
Category

Fiction
Melissa Lucashenko
Melissa Lucashenko is a Goorie author of Bundjalung and European heritage. Too Much Lip is her sixth novel. Melissa is a Walkley Award winner, and a founding member of human rights organisation Sisters Inside. She writes about ordinary Australians and the extraordinary lives they lead.
University of Queensland Press (UQP)
For 70 years UQP has been at the forefront of innovative publishing. It has launched the careers of many great novelists, published contemporary poets, been a pioneering force in children's and young adult publishing and has set the benchmark for award-winning scholarly and Black Australian writing.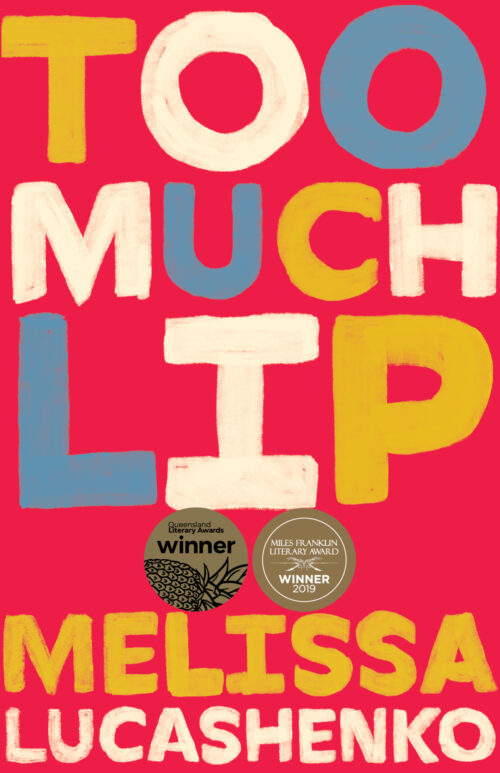 Rights
Rights Sold

World English; Italian; Chinese Simplified; Audio
Contact
Email
Website