Trigger Warning: My Lesbian Feminist Life
Sheila Jeffreys
Trigger Warning is both an engaging autobiography and a fascinating account of feminist history. From the heady days of the Women's Liberation Movement through to the backlash against radical feminism as neoliberal laissez-faire attitudes took hold. Fast forward to the current re-examination of feminism and an emerging new wave of radical feminism. Sheila Jeffreys' bold account makes it clear that the feminism and lesbianism she has championed for decades is needed more than ever. With honesty and frankness, she tells of victories and setbacks in her unrelenting commitment to women's freedom from men's violence, especially the violence inherent in pornography and prostitution.
Trigger Warning is a compelling account of Sheila Jeffreys' heroic service in the revolutionary feminist movement. This is the story of a life powered by ideas, which means a life filled with adversity, exhilaration, and the most profound setbacks. The book is a treasure because it accurately describes the evolution of feminist thought in her time. Future generations can rely upon it. It is bound to inspire them. Brava, Sheila, Brava!
This is a wonderful account of activism over the last 50 or more years that puts the struggles for women's liberation into perspective and provides information to many younger women of the background of current arguments about sex versus so-called gender.
Release

Sep-2020
ISBN

9781925950205
RRP (AUD)

$32.95
Pages

236
Format

Paperback & ebook
Category

radical feminism, politics
Sheila Jeffreys
Sheila Jeffreys is a radical feminist activist who has worked mainly against male violence and for lesbian feminism. She is the author of many books including The Spinster and Her Enemies, The Lesbian Heresy, The idea of Prostitution and Anticlimax.
Spinifex Press
Spinifex Press turns 30 in 2021. We publish controversial and innovative feminist books with an optimistic edge.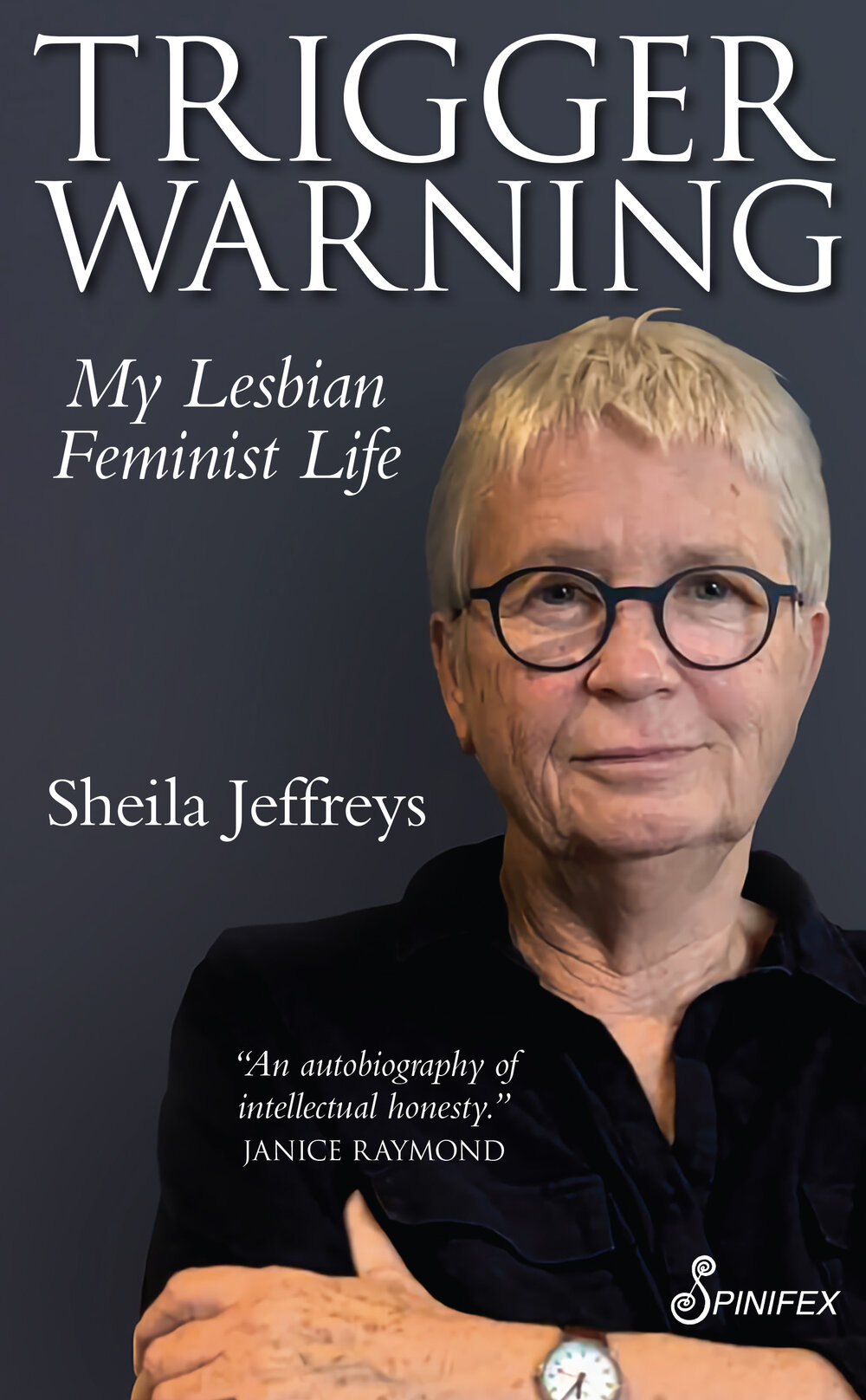 Rights
Contact
Email
Website