Turning Cartwheels
Amy Adeney & Amy Calautti
Emma is desperate to join queen bee Carly's Cartwheel Club. Week after week Emma lines up for a try-out, only to be told that she hasn't made the cut. When Emma is finally accepted, she finds that Carly's rules and requirements take all the joy out of cartwheeling, and being part of the gang isn't as awesome as she expected. Turning Cartwheels cleverly explores the subtle, underhanded social bullying conducted by so-called 'frenemies' that is so often experienced by primary school-aged girls. AUTHORS: Amy Adeney is a teacher with a special interest in Literacy education. She writes books, hosts Storytime and runs workshops as part of her mission to inspire a love of reading.
Amy Calautti loved to draw from a young age and made up games based around drawing to entertain her younger relatives.
"An empowering story about finding yourself and encouraging others to do the same."
"Turning Cartwheels is a wonderful way of showing children alternative ways to solve problems."
"This is an energetic story about choices and not staying in situations that don't work for you."
Release

Feb-2021
ISBN

9781925820515
Pages

32
Format

Hardback
Category

Fitting in, bullying
Exisle Publishing
Exisle Publishing is a global independent publisher of non-fiction books, founded by Gareth St John Thomas in 1991. We produce the kind of books that the very big publishers do not!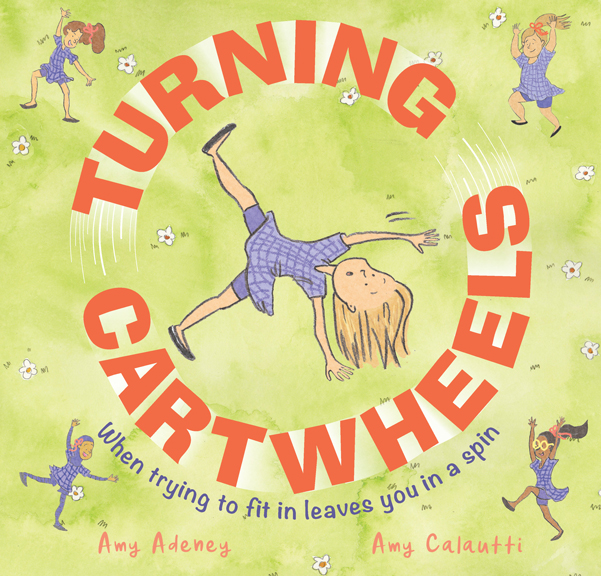 Rights
Distributed

in USA, Canada, UK, Australia, New Zealand
Rights Sold:
Contact
Email
Website