Turtle Reef
Jennifer Scoullar
Turtle Reef (The Wild Australia Stories – Book 4)
From the bestselling author of Billabong Bend, Brumby's Run and Currawong Creek comes a wonderful new novel set against the spectacular beauty of Queensland's northern coast.
Can Zoe protect the reef she loves? Or will fighting to save it means she loses everything?
Unlucky-in-love zoologist Zoe King has had enough of Sydney. Seeking a fresh start, she moves to the small sugar town of Kiawa to take up an exciting new role in marine science. She is charmed by the region's beauty – by its rivers and rainforests. By its vast cane fields, sweeping from the foothills down to the rocky coral coast. And by its people – its farmers and fishermen, unhurried and down to earth, proud of their traditions.
Her work at the Reef Centre provides all the passion she needs, and Zoe finds a friend in Bridget, the centre's director. The last thing she expects is to fall for her boss's boyfriend, cane king Quinn Cooper.
Zoe focuses on her research and tries to ignore the growing attraction between them. But things aren't quite adding up at the Reef Centre, and when animals on the reef begin to sicken and die, Zoe's personal and professional worlds collide. She faces a terrible choice. Will protecting the reef mean betraying the man she loves?
Turtle Reef is a charming and evocative novel that transports readers to Australia's Great Barrier Reef. Dolphins, turtles, romance and a good dash of suspense – how can you go wrong? As good as a trip to Queensland.
Turtle Reef is a lovely novel from a storyteller whose fiction evokes the romance of the Australian landscape, and the heart.
Scoullar writes with such radiant colours I could almost see myself underwater exploring the Great Barrier Reef. What a special book.
Vivid, suspenseful and lush in its setting. Zoe is a fabulous heroine – brave, intelligent, honest and passionate.
Series

The Wild Australia Stories – Book 4
Release

Dec-2018
ISBN

9781925827095
RRP (AUD)

$29.99
Pages

284
Format

Paperback & ebook
Category

Contemporary rural romance/women's fiction
Jennifer Scoullar
Bestselling Aussie author Jennifer Scoullar writes page-turning fiction about the land, people and wildlife that she loves. Published 8 times by Penguin Random House, her passion for animals and the bush shines through her work.
Pilyara Press
We are a trail-blazing group of professional authors who have left behind the goliath world of publishing to form an independent small press.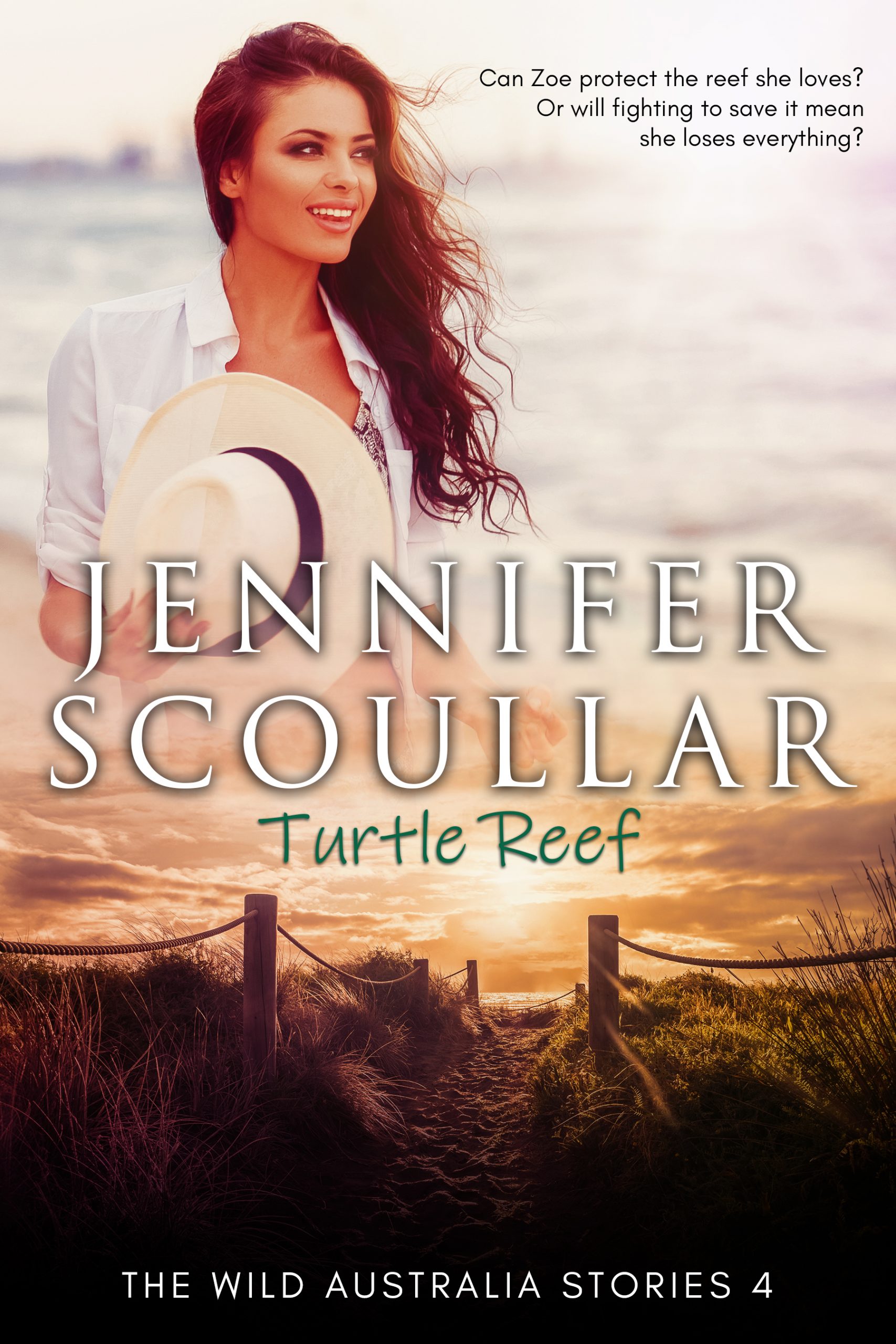 Rights
Rights available

All rights in territories outside Au&NZ
Rights sold
Contact
Email
Website