Undercover Mage – Book 1
Kaaren Sutcliffe
"Undercover Mage" by Kaaren Sutcliffe is the thrilling first instalment of The Mage and the Bird Caller Trilogy. Everand, a spy mage, believes he's been sent on a simple mission to resolve a petty province squabble. He instead finds a rogue half-mage on the loose and river dragons that are real not myth. The inescapably desirable Lamiya, a boat captain with mystical abilities of her own, insists on shadowing him. But mages are only allowed to partner with other Guild mages …
Awards:
– Silver Book Award from Literary Titans
– five-star review Literary Titans
– five-star reviews x 3 from Reader's Favorite
– finalist Ruby Award, speculative fiction category, Romance Writers Australia
The plot was unpredictable, with time, magical creatures, and mage laws causing obstacles.The end of the story left it open for the sequel. I never could have predicted the conclusion. The Undercover Mage will keep readers guessing and holding their breath with its intense suspense.
It's a slight battle scene that feels like it is happening in real-time, as does all of the action Sutcliffe weaves into the story. This is a worthwhile trilogy to ride the current with.
Sutcliffe kicks off her series brilliantly and I have no doubt that lovers of classical myth and fantasy will feel the same. Very highly recommended.
ISBN

9781922792518
RRP (AUD)

$35.95
Pages

418
Format

Paperback & Hardback & ebook
Category

Fiction
Kaaren Sutcliffe
Kaaren Sutcliffe delivers a richly layered fantasy tale with intrigue, romance and compelling characters. The trilogy weaves together a young spy mage on a covert mission, a rogue half-mage, an alluring bird caller with uncanny abilities.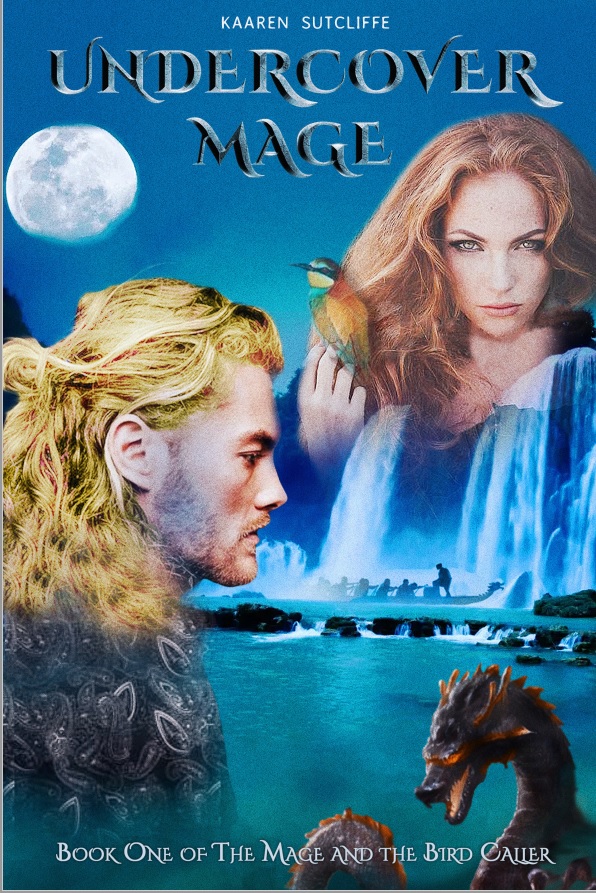 Rights
Contact
Email
Website