WHAT REALLY HAPPENED TO YOUNG EVIE McCREERY? A searing debut crime novel where the grief and guilt surrounding an unsolved disappearance still haunt a small farming community . . . and will ultimately lead to a reckoning
Evelyn simply vanished.
The small town of Nannine lies in the harsh red interior of New South Wales. Once a thriving outback centre, years of punishing drought have whittled it down to no more than a couple of pubs and a police station. And its one sinister claim to fame: the still-unsolved disappearance of Evelyn McCreery nineteen years ago from the bedroom she shared with her twin sister.
Mina McCreery's life has been defined by the intense and ongoing public interest in her sister's case. Now an anxious and reclusive adult, Mina lives alone on her family's sunbaked destocked sheep farm. The million-dollar reward her mother established to solve the disappearance has never been paid out.
Enter Lane Holland, a private investigator who dropped out of the police academy to earn a living cracking cold cases. Lane has his eye on the unclaimed money, but he also has darker motivations for wanting to solve the case.
Compulsively readable, with an unforgettable setting and cast of characters, WAKE is a powerful, unsparing story of how trauma ripples outward when people's private tragedies become public property, and how it's never too late for the truth to set things right.
If you love Jane Harper's books, you will love this even more.
A nerve-jangling thriller with a brilliantly twisty plot, WAKE is also a haunting exploration of trauma in the age of celebrity victimhood. Shelley Burr's true-to-life characters, beautifully evoked landscapes and breakneck pacing make for compulsive reading.
One of the year's best debuts. Intriguing and compelling. Shelley Burr is a bright new talent in Australian crime fiction.
Release

May-2022
ISBN

9780733647826
RRP (AUD)

$32.99
Pages

368
Format

Paperback & ebook
Category

Fiction: Crime and mystery
Shelley Burr
Shelley Burr grew up on Newcastle's beaches and her grandparents' farm in Glenrowan, and on the road between the two. When not writing, she works in environmental policy in Canberra and is studying agriculture at the University of New England, with a focus on soil science. She is an alumnus of the ACT Writers Hardcopy program (2018) and a Varuna fellow. WAKE won the CWA Debut Dagger Award in 2019 and was shortlisted for the Kill Your Darlings Unpublished Manuscript Award and the Bath Novel Award.
Hachette Australia
Hachette Australia is one of Australia's leading publishing houses. We seek out the best stories. We nurture them. Then we share them.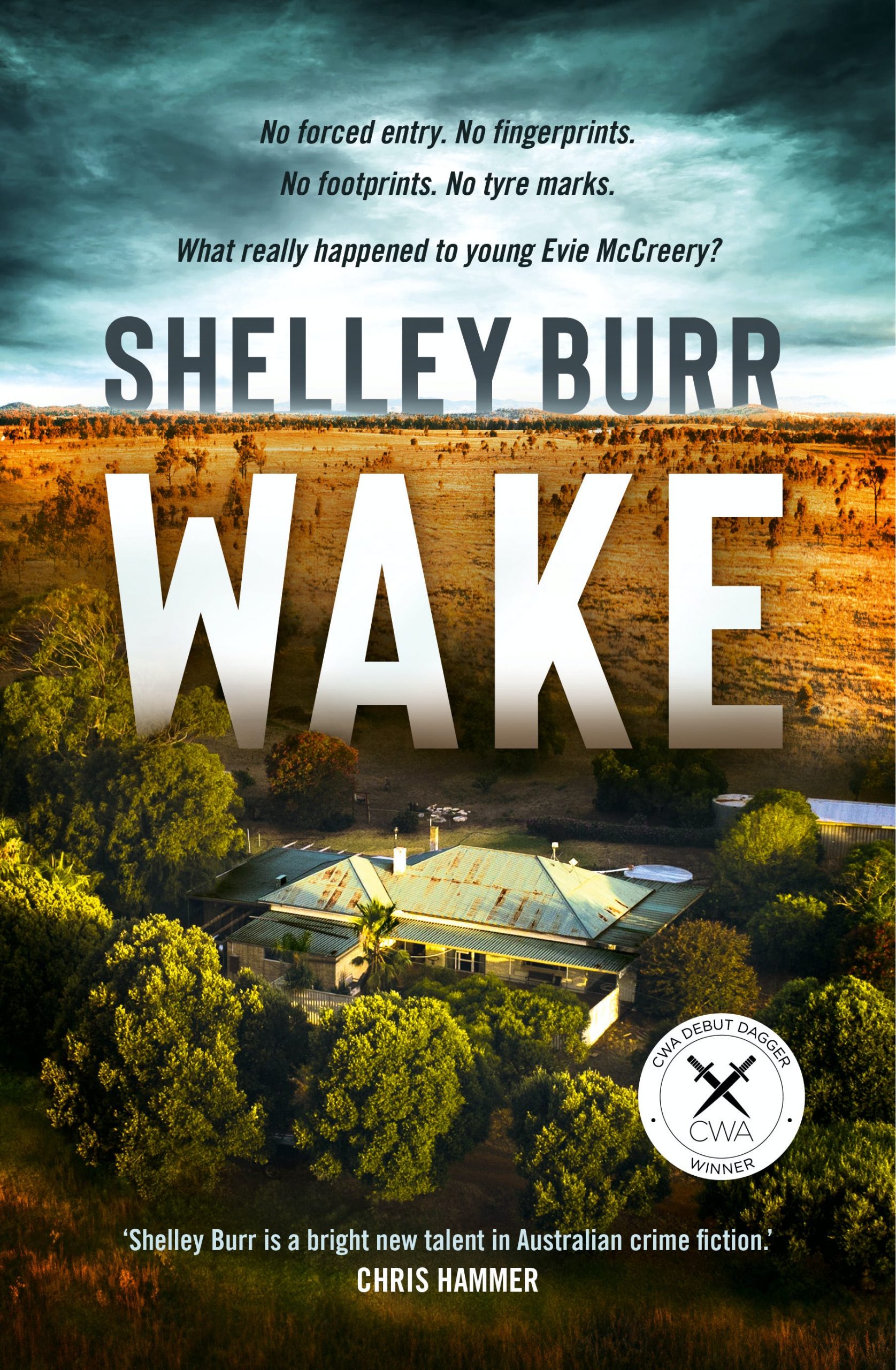 Rights
Rights Sold

English Language, UK & Commonwealth (Hodder & Stoughton); English Language, North America (HarperCollins), Film (To be announced)
Material Available
Contact

Emma Dorph, Rights and Contracts Manager
Email
Website