Wednesday Weeks and the Dungeon of Fire
Denis Knight and Cristy Burne
Gorgomoth the Unclean is back and he's up to no good, of course. Can Wednesday and the gang beat Gorgomoth to the long-lost Stone of Power, or will the world be plunged into Never-Ending Darkness?
Just when it seems like Wednesday and Alfie might finally be free to get on with their lives without Gorgomoth ruining everything, the Unclean one rears his ugly head again.
This time Gorgomoth is on the trail of the long-lost Stone of Power, which he will be able to use to rule the nine realms and bring about the Third Age of Never-Ending Darkness.
Now Wednesday and the gang must beat Gorgomoth to the stone and pass three trials to see who is worthy of its ancient power. If they don't win, it might just be the end of the world.
The final instalment in the mind-bogglingly fun series that asks the question: in a world of magic, can science save the day?
Wednesday Weeks and the Crown of Destiny is another smart and funny adventure in the Wednesday Weeks series, perfect for all children aged 8 to 12 years.
This is an awesome and humorous book for children 8 years old and over.
Release

Aug-2022
ISBN

9780734420237
RRP (AUD)

$16.99
Pages

288
Format

Paperback & ebook
Category

Children's Books: Junior/Middle-Grade Fiction
Denis Knight and Cristy Burne
Children's author Cristy Burne has worked as a science communicator for nearly 20 years across Australia, Japan, Switzerland, the UK, US, South Africa and beyond. She has performed in a science circus, worked as a garbage analyst, and was a reporter at CERN when they turned on the Large Hadron Collider, but her favourite job is working to embrace the intersection between science, technology and creativity. Her books include To The Lighthouse and Off The Track, and a non-fiction book, Zeroes and Ones, which was a 2019 CBCA Notable Book. In 2020, she told the story of the inventor of spray-on skin in Aussie STEM Stars: Fiona Wood. Cristy is a popular presenter across Australia and overseas.
Science fiction and fantasy author Denis Knight is a computer programmer who grew up geeking out about the works of J.R.R. Tolkien, Terry Pratchett and Douglas Adams. He has also worked as a technical writer, a delivery boy, a tutor, and, for one glorious summer, a tour guide on Rottnest Island. His favourite foods are lasagna and donuts, and his favourite Arnie movie is Eraser. He knows how to ride a motorbike and use a chainsaw, although not both at the same time. He lives in Western Australia with his wife, his two children, and his extensive collection of The X-Files DVDs. He has never been stalked by a laundry kraken, eaten by space wasps or abducted by aliens – as far as he knows.
Hachette Australia
Hachette Australia is one of Australia's leading publishing houses. We seek out the best stories. We nurture them. Then we share them.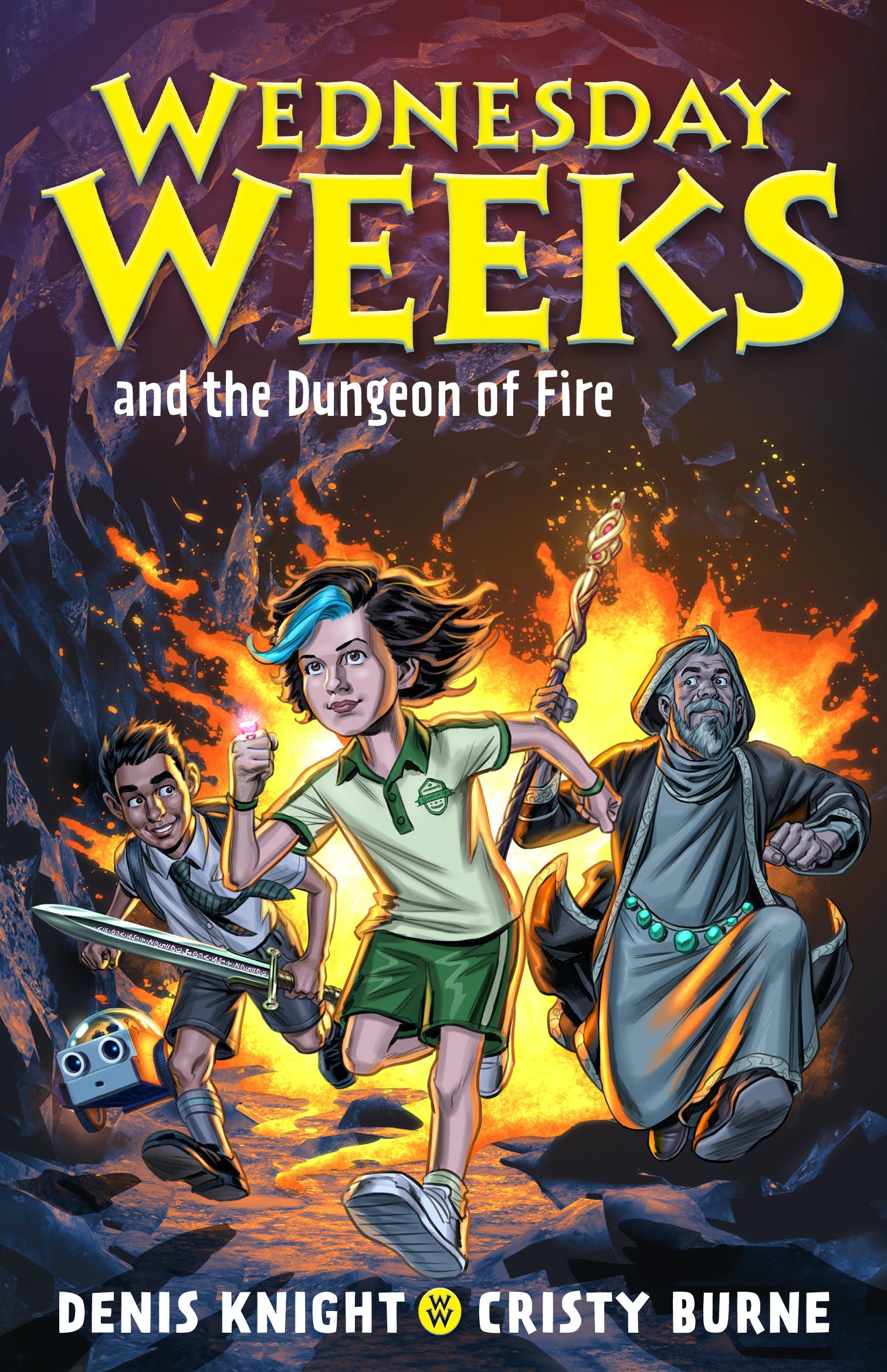 Rights
Rights Sold

German (Arena Verlag); Russian (Eksmo)
Material Available
Contact

Emma Dorph, Rights and Contracts Manager
Email
Website