Worst Week Ever #1: Monday
Matt Cosgrove & Eva Amores
HAVE YOU EVER HAD A BAD WEEK?
Justin Chase sure has and THIS is it!
His mum has just married a vampire.
His dad is driving a giant toilet on wheels.
His cat has probably been abducted by aliens.
A psychotic bully is making his first day at a
new school miserable.
And right now, he's hanging off the edge of a 10-metre high diving tower in front of his entire class, wearing nothing but rapidly disappearing crocheted swimmers.
And it's only . . . MONDAY!
This book is going to be loved by middle grade kids. The charm is that it is both silly and a little bit disgusting, with lots of laugh out loud moments.
Release

Oct-2021
ISBN

9781760979034
RRP (AUD)

$15.99
Pages

192
Format

Paperback
Category

Illustrated younger fiction
Matt Cosgrove & Eva Amores
Matt Cosgrove is the best-selling author and illustrator of Macca the Alpaca and the Epic Fail Tales series. He spends his days writing and drawing and loves making kids laugh. Eva Amores is an author and designer/photographer who has worked for the Sydney Opera House and the ABC.
Scholastic Australia
Scholastic is Australia's largest publisher and distributor of children's books. No-one reaches kids, parents and teachers the way Scholastic does.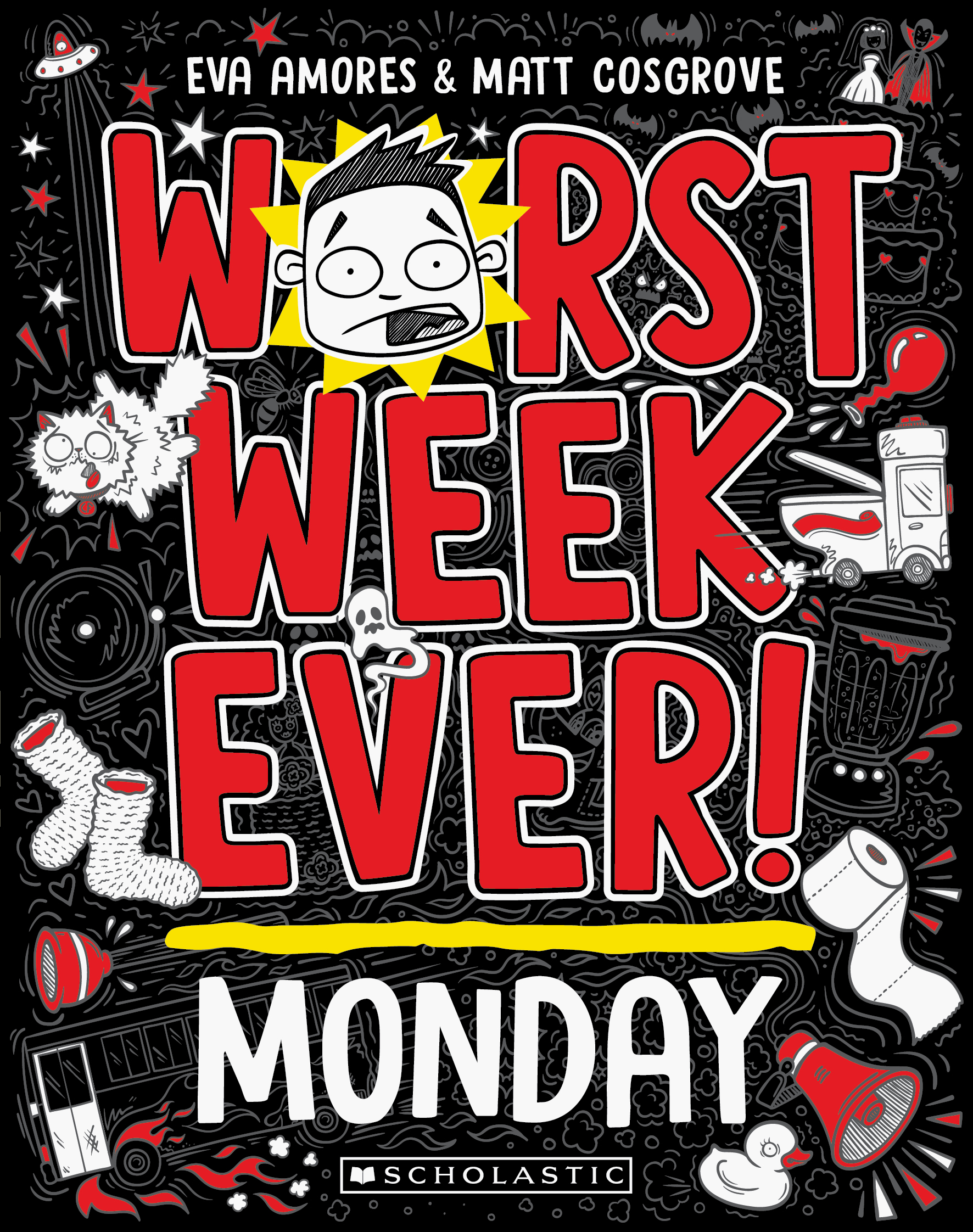 Rights

World excl. ANZ, Brazil, Bulgaria, Catalan, China, Greece, Lithuania, Spain & USA
Contact
Email
Website