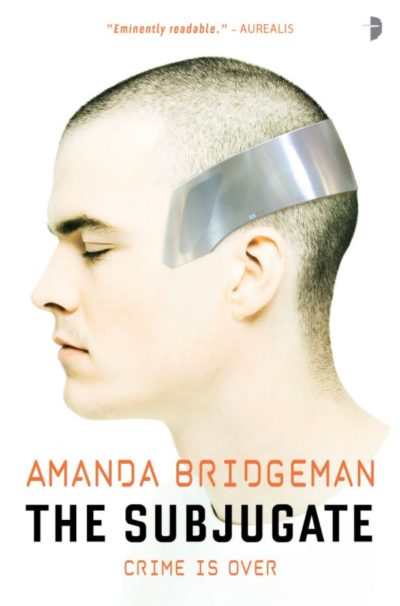 Bridgeman's 'The Subjugate' to be adapted for TV
6 April, 2021
Perth science fiction author Amanda Bridgeman's novel The Subjugate (Watkins) will be adapted into a dystopian crime thriller series by independent production companies Aquarius Films and Anonymous Content. The development and production rights deal was brokered by agent Alex Adsett of Alex Adsett Publishing Services.
Bridgeman's novel is set in 2040, when a series of murders sends shockwaves through a religious community that has turned its back on technology and the modern world. The obvious suspects are the Subjugates, violent offenders who are transformed into town servants. Sent from the city to investigate the crimes, two homicide detectives are met with open hostility and as the bodies mount up, the frustrated detectives begin to crack under the pressure.
Aquarius Films acquired the development and production rights to The Subjugate, and the long-format series will be produced by Angie Fielder and Polly Staniford for Aquarius Films and Luke Rivett and Ryan Cunningham for Anonymous Content.
'The Subjugate explores topical themes of rehabilitation, recidivism and advancing technology in a captivating near-future science fiction thriller and is perfect raw material for a compelling TV series. We've always been huge fans of the work that Anonymous Content produce and are thrilled to be partnering with Luke and Ryan to bring to life the rich and complex world that Amanda Bridgeman has created in her novels,' said Fielder and Staniford.
Fielder is an Academy Award-nominated producer known for Lion starring Nicole Kidman and Dev Patel, based on the memoir by Saroo Brierley, while Staniford produced the film adaptation of Melanie Joosten's novel Berlin Syndrome (Scribe).
The Subjugate, released in 2018 by UK independent publisher Angry Robot Books, is the first in a planned trilogy; the second book in the series, The Sensation, was released in October 2020.
Originally published by Books and Publishing (Read More)