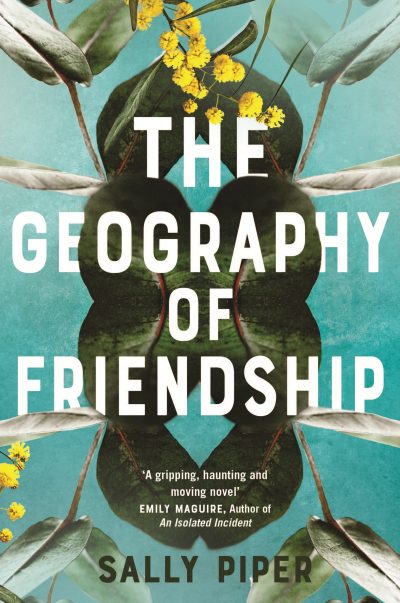 Byrne to adapt 'The Geography of Friendship' for TV
10 March, 2021
Sally Piper's 2018 novel The Geography of Friendship (UQP) will be adapted for television as a six-part series.
Dollhouse Pictures, a creative collective and independent production company founded by actress Rose Byrne alongside Krew Boylan, Jessica Carrera, Shannon Murphy and Gracie Otto, has partnered with Aquarius Films to develop the work for television, in a move that brings together two female-led production houses.
The Geography of Friendship follows three young women whose friendship is tested when a hike in the wilderness goes wrong. Years later the three of them, now estranged, reconnect to revisit the original hike. In 2019 the novel was shortlisted for the Australian Book Industry Awards small publishers book of the year.
'I'm thrilled to champion a story with great potential and fascinating lead roles for two generations of women in front of the camera,' said Byrne. 'Sally Piper's story explores so many unspoken issues that need to be addressed in a wider sphere and we intend to delve into that more decisively.'
The book will be adapted by Giula Sandler with Otto attached to direct. Aquarius Films' principals Angie Fielder and Polly Staniford will produce the series alongside Carrera, with Byrne as executive producer. No broadcast, sales or streaming attachments have been announced.
Fielder and Staniford said, 'This book feeds directly into the conversation today around the way inequality and fear of violence shapes the everyday experience of women.'
'The Geography of Friendship is a provocative novel that reads like a Thelma & Louise journey for contemporary times,' said Carrera. 'As it oscillates between past and present, what unravels from the depths of their friendship is a story about survival, shame and rage—how so often the people we are running away from are ourselves.'
Originally published by Books and Publishing (Read More)