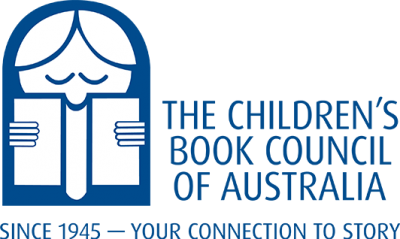 CBCA 2021 Book of the Year shortlists announced
30 March, 2021
The Children's Book Council of Australia (CBCA) has announced its 2021 Book of the Year shortlists.
The shortlisted books in each category are:
Older readers
The End of the World is Bigger than Love (Davina Bell, Text)
The Lost Soul Atlas (Zana Fraillon, Lothian)
When Rain Turns to Snow (Jane Godwin, Lothian)
Metal Fish, Falling Snow (Cath Moore, Text)
Where We Begin (Christie Nieman, Pan)
Peta Lyre's Rating Normal (Anna Whateley, A&U)
Younger readers
Aster's Good, Right Things (Kate Gordon, Riveted Press)
The Stolen Prince of Cloudburst (Jaclyn Moriarty, illus by Kelly Canby, A&U)
Worse Things (Sally Murphy, illus by Sarah Davis, Walker)
We Are Wolves (Katrina Nannestad, ABC Books)
Bindi (Kirli Saunders, illus by Dub Leffler, Magabala)
The Book of Chance (Sue Whiting, Walker)
Early childhood
Busy Beaks (Sarah Allen, Affirm)
Who's Your Real Mum? (Bernadette Green, illus by Anna Zobel, Scribble)
No! Never! (Libby Hathorn & Lisa Hathorn-Jarman, illus by Mel Pearce, Lothian)
Anemone is not the Enemy (Anna McGregor, Scribble)
There's No Such Thing (Heidi McKinnon, A&U)
We Love You, Magoo (Briony Stewart, Puffin)
Picture book
The Unwilling Twin (Freya Blackwood, HarperCollins)
Not Cute (Philip Bunting, Omnibus)
Norton and the Bear (Gabriel Evans, Berbay)
Ellie's Dragon (Bob Graham, Walker)
How to Make a Bird (Meg McKinlay, illus by Matt Ottley, Walker)
Your Birthday Was the Best! (Maggie Hutchings, illus by Felicita Sala, Affirm)
Eve Pownall Award for information books
The Illustrated Encyclopaedia of Dangerous Animals (Sami Bayly, Lothian)
Azaria: A True History (Maree Coote, Melbournestyle Books)
Dry to Dry: The Seasons of Kakadu (Pamela Freeman, illus by Liz Anelli, Walker)
Strangers on Country (David Hartley & Kirsty Murray, illus by Dub Leffler, NLA)
Hold On! Saving the Spotted Handfish (Gina M Newton, illus by Rachel Tribout, CSIRO Publishing)
Matthew Flinders: Adventures on Leaky Ships (Carole Wilkinson, illus by Prue Pittock, Wild Dog Books)
CBCA Award for new illustrator
Ribbit Rabbit Robot (Sofya Karmazina, Scholastic)
No! Never! (Mel Pearce, Lothian)
Seven Seas of Fleas (Dave Petzold, Starfish Bay Publishing)
Shirley Purdie: My Story, Ngaginybe Jarragbe (Shirley Purdie, Magabala)
This Small Blue Dot (Zeno Sworder, Thames & Hudson)
Go Away, Worry Monster! (Robin Tatlow-Lord, EK Books).
The shortlisted books were chosen from the CBCA 2021 Notable Books list, which was announced in February.
The Book of the Year winners will be announced at noon AEST on Friday, 16 August.
For more information about the CBCA Awards, see the CBCA website.
Originally published by Books and Publishing (Read More)