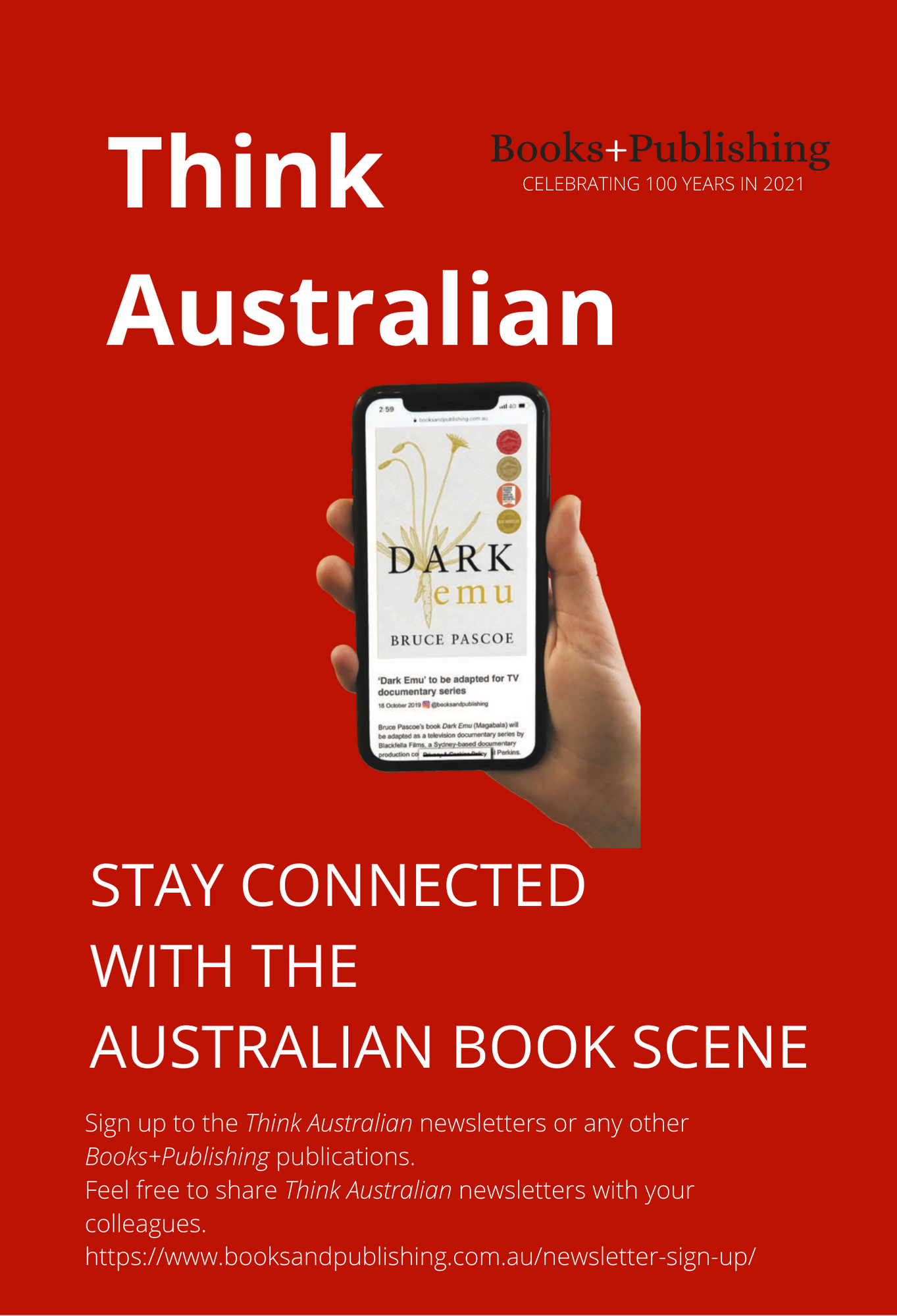 Think Australian
Think Australian is a free newsletter about the Australian book industry aimed at an international audience of publishers, rights managers, scouts, literary agents, and film and TV agents.
The newsletter features the latest Australian rights sales and acquisitions, award-winners and bestsellers, as well as reviews of new Australian titles.
View the latest Think Australian newsletter here.
If you would like to sign up to the Think Australian newsletters or any other Books+Publishing publications, visit the B+P website.
Feel free to share Think Australian newsletters with your colleagues.