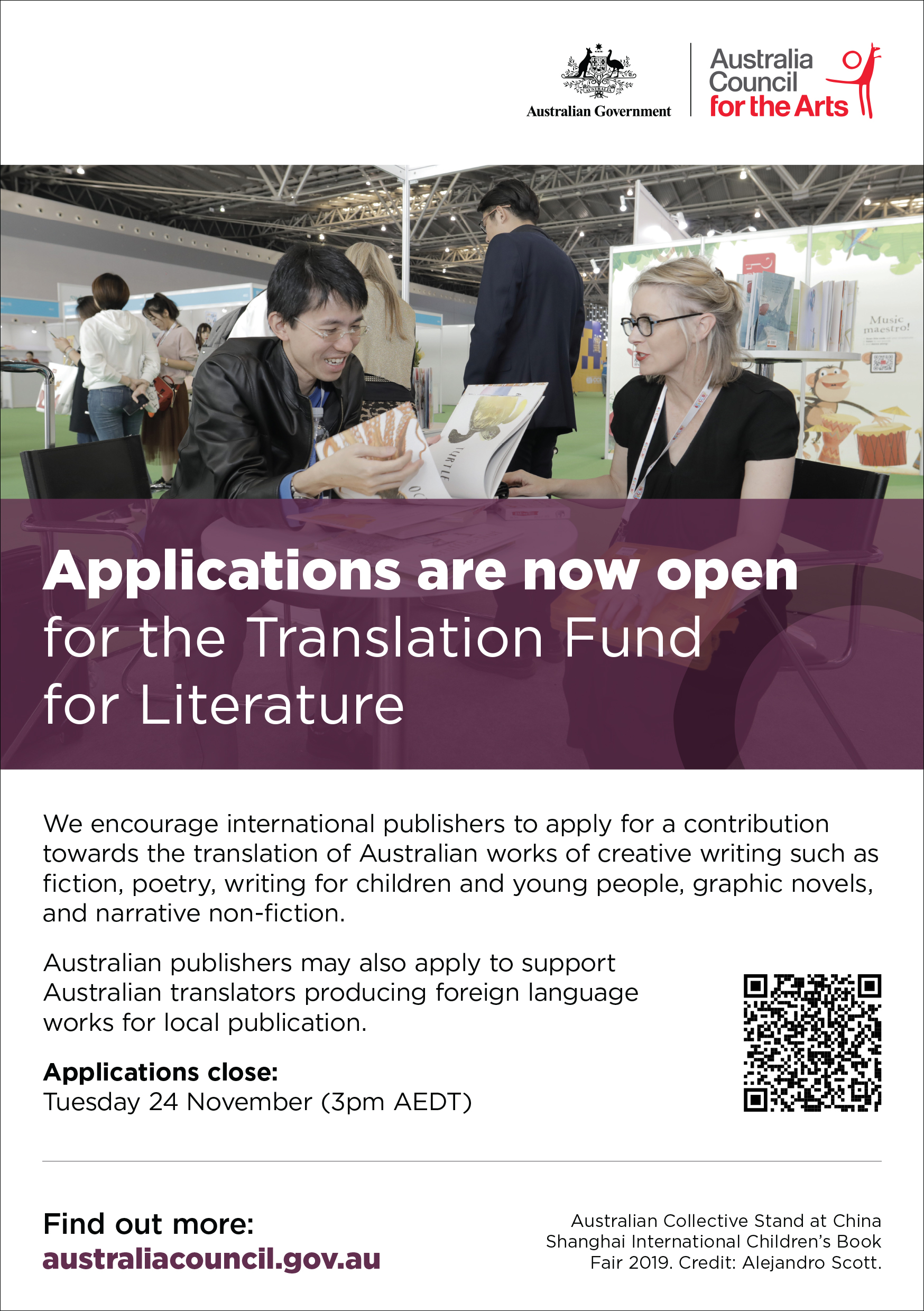 Translation Fund for Literature
Creative Australia's Translation Fund for Literature contributes up to $5,000 towards the cost of translating Australian works of creative writing, with two funding rounds available each year.
About the program
International publishers may apply for a contribution towards the translation of Australian works of creative writing such as fiction, poetry, writing for children and young people, graphic novels, and narrative non-fiction (defined as autobiography, biography, essays, histories, literary criticism or analytical prose).
Funding is available to contribute to the translator's fee and/or author's advance only.
Australian publishers may also apply to support Australian translators producing foreign language works for local publication.
Amount: Contributions of $5,000 per successful applicant are available.
Learn more
Further information on eligibility, selection criteria, assessment and more is available on the Creative Australia website along with answers to Frequently Asked Questions.