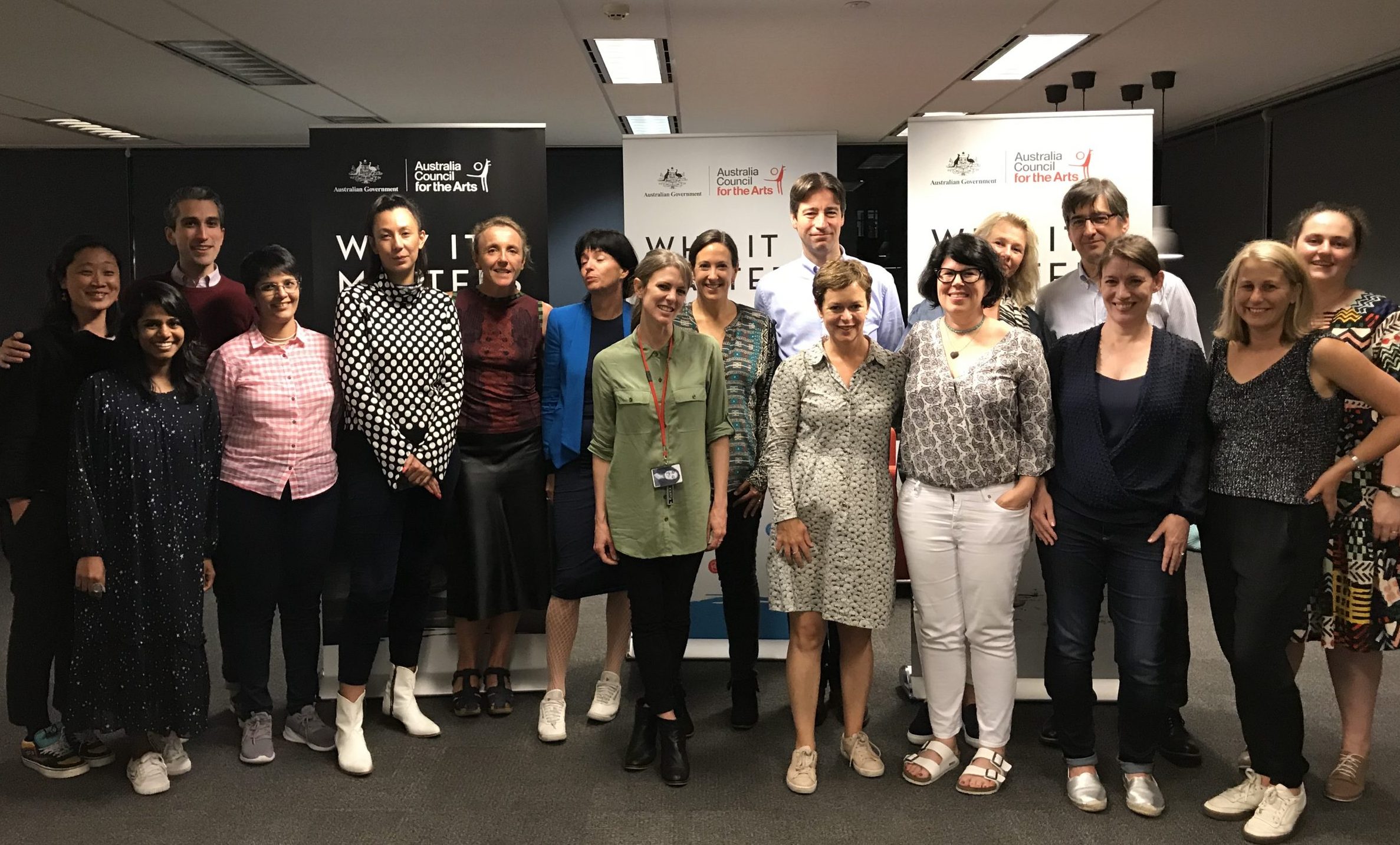 Visiting International Publishers (VIPs) Program
An initiative by Creative Australia, the VIPs program strengthens relationships between Australian publishers and agents and their international counterparts, showcases Australia's literary talent, and promotes the sale of rights to Australian titles in international markets. The aim of the program is to introduce Australia's unique literary culture, share insights into global publishing trends, strengthen relationships with their Australian counterparts, and expand opportunities for Australian authors overseas.
Since its inception in 1998, the VIPs program has welcomed over 284 international guests to Australia, from 28 countries, with more than 300 Australian titles sold into overseas markets through the program.
These titles include Fight Like a Girl by Clementine Ford, The Patchwork Bike by Maxine Beneba Clarke, Boy Swallows Universe by Trent Dalton, The Dark Lake by Sarah Bailey, Scrublands by Chris Hammer, I Love Me by Sally Morgan and Ambelin Kwaymullina, Do Not Lick This Book by Idan Ben-Barak, Jasper Jones by Craig Silvey, The Secret River by Kate Grenville, The Weather Makers by Tim Flannery, The Book Thief by Markus Zusak, The Broken Shore by Peter Temple, and Picnic at Hanging Rock by Joan Lindsay.
Visit the Creative Australia website for more information about the VIPs program and future opportunities.