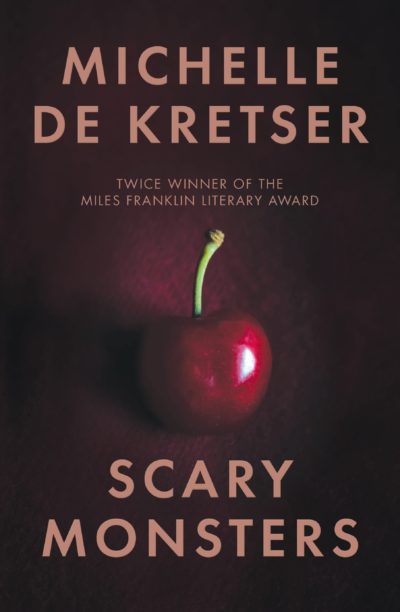 De Kretser, Parker-Chan internationally recognised
5 April, 2023
Australian authors recognised recently with international awards include Michelle de Kretser, who won the fiction category of the 2023 Rathbones Folio Prize for her novel Scary Monsters (A&U), and Shelley Parker-Chan, who won two British Fantasy Awards, taking out both best fantasy novel and best newcomer for She Who Became the Sun (Tor), as well as winning the Best New Writer category at the Hugo Awards for science fiction.
Sydney-based writer and translator Tiffany Tsao has also been recognised internationally, winning the PEN Translation Prize for her translation of People from Bloomington (Budi Darma, Penguin Classics).
In Australian awards, Runt by Craig Silvey (Allen & Unwin) was named book of the year at the independent booksellers' 2023 Indie Awards. Other winners included Horse by Geraldine Brooks (Hachette) and All That's Left Unsaid by Tracey Lien (HarperCollins), which also won the 2023 MUD Literary Prize.
The Other Half of You (Michael Mohammed Ahmad, Hachette) and Lies, Damned Lies (Claire G Coleman, Ultimo) were among the winners of the 2022 Queensland Literary Awards; Jaireth won the Australian Capital Territory Book of the Year for his essay collection Spinoza's Overcoat: Travels with writers and poets (Transit Lounge); and in the 2022 Age Book of the Year awards Miles Allinson won the fiction catefory for his second novel In Moonland (Scribe), while Bernadette Brennan took out nonfiction for Leaping Into Waterfalls: The enigmatic Gillian Mears (A&U).
Revenge: Murder in three parts (S L Lim, Transit Lounge) took out the 2022 Barbara Jefferis Award, while in crime, debut novel Cutters End (Margaret Hickey, Penguin) won the 2022 Danger Prize.
And in awards that recognise unpublished talent, Steph Vizard has won the HarperCollins Banjo Prize for her enemies-to-lovers romance 'The Love Contract'; Brendan Ritchie won the 2022 Dorothy Hewett Award for his novel Eta Draconis (UWA), and Becca Wang won Hardie Grant Books's Spark Prize for her nonfiction book proposal 'Birth Right'.
Originally published by Books and Publishing (Read More)