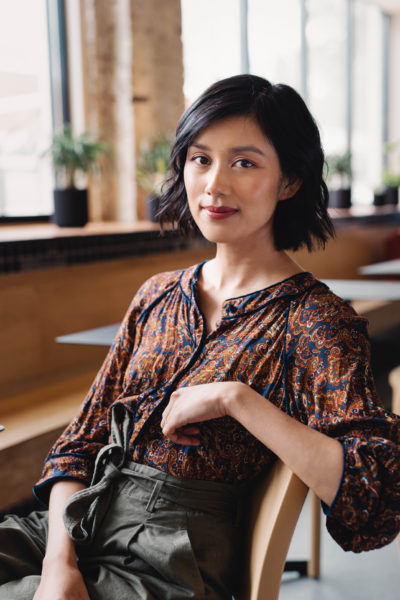 Fiction acquisitions: debuts, familiar names and plenty of two-book deals
1 April, 2022
Among recent acquisitions are a spate of two-book deals. MacLehose Press, an imprint of Hachette-owned UK publisher Quercus, has acquired world rights to two new novels by Australian author Peter Papathanasiou in a deal brokered by Martin Shaw at Shaw Literary. The new books follow on from Papathanasiou's debut crime novel The Stoning (Transit Lounge), which introduced readers to Detective Sergeant George Manolis. Shaw says The Invisible 'takes place in Greece, but [is] a far cry from the popular image of idyllic Aegean islands and tourist beaches', adding that it 'underscores Pete as a serious writing talent and a truly international Australian author who is right at home with a leading international publisher of first-class crime fiction'. The Invisible will be published simultaneously in the UK and Australia in September 2022.
Recently established independent publisher Ultimo Press has acquired a new novel by Sophie Cunningham in a two-book deal brokered by Jane Novak at Jane Novak Literary Agency. Cunningham's first novel in 15 years, This Devastating Fever 'explores how hard people fight to live creative lives even when they find themselves at the outset of war, or living through a pandemic, caught up in bushfires, or political turmoil. At its core, however, it is a novel about persistence and love—the mysterious, the beautiful, the strange threads that connect people.' This Devastating Fever will be published in September 2022 with the second book to follow in 2024.
University of Queensland Press (UQP) has acquired two more books by Aboriginal (pakana) author Adam Thompson, whose debut short story collection Born Into This the press published in 2021. The first acquistion is a novel set in Launceston, Tasmania, the second is a short story collection and will be a companion to Thompson's critically acclaimed debut, 'traversing many of the same themes and even revisiting some of the same characters and settings'. UQP will publish Thompson's novel in early 2023.
UQP has also acquired world rights to two books by debut crime writer Nikki Mottram via Benjamin Paz at Curtis Brown: debut crime novel Crows Nest and the book's sequel, Killarney. 'From the moment I started reading Crows Nest I was impressed by Nikki's assured voice, intricate plotting, and her believably flawed and troubled characters,' says UQP publisher Aviva Tuffield. 'Her pacy, polished writing is infused with a sense of menace, combined with a vivid evocation of small-town rural life that many will relate to.' UQP will publish Crows Nest in August 2022.
HarperCollins has acquired world rights to the novel Tiny Uncertain Miracles and a second nonfiction book by Michelle Johnston in a two-book deal brokered by Martin Shaw of Shaw Literary. HarperCollins publisher Catherine Milne calls Tiny Uncertain Miracles 'a little bit Eleanor Oliphant, a little bit Less by Andrew Sean Greer, with a dash of Thea Astley and Trent Dalton'. 'It's genuinely such a special novel, I guarantee that readers will fall in love with it. Michelle Johnston is such a talent, and I'm thrilled we have acquired her for Fourth Estate,' Milne adds. Tiny Uncertain Miracles will be published under the Fourth Estate imprint in November 2022.
HarperCollins has also acquired world rights to a forthcoming novel by Elise Hearst, under its HQ imprint, as part of a 'hotly contested' two-book deal brokered by Sarah McKenzie Literary Management. According to the publisher, the as yet untitled novel is 'a fast-paced, sexy and darkly humorous story' whose central character Naomi, a 27-year-old single Jewish woman in Melbourne, must learn to reconcile family and cultural expectations with her own desires. 'Fresh, funny and clever, Elise explores women's agency and sexuality and dysfunctional family dynamics,' says the publisher of the novel, which will be released in early 2023. Hearst's second book, also a work of fiction, is due to be published in July 2024.
And in another two-book deal for HQ, the publisher acquired UK & Commonwealth rights to Tracey Lien's debut novel All That's Left Unsaid via a 'competitive nine-way auction'. Commonwealth & UK rights were acquired by HQ publishing director Manpreet Grewal alongside HQ Australia publishing director Sue Brockhoff from Emma Finn at C&W Agency on behalf of Hillary Jacobson at ICM in New York. Emily Krump at William Morrow acquired US rights in both novels, and rights have also sold in Germany, Holland, Romania, Italy and Japan. Set in 1996, in the Sydney suburb of Cabramatta at the height of the 5T gang violence, All That's Left Unsaid follows Ky, who returns to Cabramatta for the funeral of her younger brother Denny after his brutal murder. Learning that the police are stumped by Denny's case—several people were present at Denny's murder, but each bystander claims to have seen nothing—Ky is determined to track down the witnesses herself. 'When Hillary [Jacobson] first shared this novel with me, I was completely locked in its grip from page one,' says Finn.'Tracey is a phenomenal talent and has managed to create both a riveting murder mystery and a nuanced and devastating dissection of racism and the legacy of trauma in Australia. It is electrifying and compulsive in equal measure.' All That's Left Unsaid will be published in September 2022.
Debuts galore
Other recently acquired Australian debuts include Something Blue, a work of contemporary fiction by Alex Sarkis, who was discovered by Ultimo publisher Alex Craig through the Australian Society of Authors' pitch program. A coming-of-age tale described by the publisher as a 'warm homage' to growing up in Western Sydney, Something Blue will be published in July 2022. UQP has acquired world rights to Brisbane short fiction writer Laura Elvery's debut novel Nightingale. Loosely based on the life of Florence Nightingale, the novel  is set over 50 years and revolves around Nightingale herself and two other characters whose lives intersect with hers at various moments. UQP will publish Nightingale in 2023.
Penguin Random House Australia (PRH) has acquired ANZ rights to The Collected Regrets of Clover by Tasmanian debut author Mikki Brammer in a 'highly competitive' auction conducted by Jemima Forrester at David Higham Associates on behalf of Michelle Brower at Trellis Literary Management. Beverley Cousins at PRH acquired ANZ rights, while UK rights were sold to Harriet Bourton at Viking and North American rights to Sarah Cantin at St Martin's Press in a two-book deal. Additional rights continue to sell in foreign markets including Denmark (Lindhardt & Ringhof), Germany (Droemer Knaur), Greece (Dioptra), Italy (Sperling & Kupfer), Norway (Cappelen Damn) and Russia (MTS). The Collected Regrets of Clover is the story of a young woman working as a death doula in New York City, who, while caring for others at the end of their lives, has forgotten how to live her own—until the final wishes of a feisty old woman send her on a road trip to uncover a forgotten love story, and perhaps her own happy ending. PRH will publish The Collected Regrets of Clover in Australia in June 2023.
PRH has also acquired ANZ rights to André Dao's debut novel Anam, in a deal agented by Clare Forster at Curtis Brown Australia. UK rights have been acquired by Picador UK. Dao's novel won the 2021 Victorian Premier's Literary Award for an Unpublished Manuscript and is 'a novel about memory, colonialism and inheritances' according to the author. Picador UK editor-in-chief Ravi Mirchandani acquired UK rights via Karolina Sutton at Curtis Brown UK. 'I was arrested by André Dao's remarkable and extraordinary novel from the opening pages, knowing that I would want to follow his narrator wherever he chose—and needed—to take me,' says Mirchandani. 'Anam seems to me an important novel, of the Vietnamese diaspora, of modern Australia, but more than that, of the world, a powerful, thoughtful, deeply moral exploration of some of the most significant stories and issues of our time.' Translation sales, handled by Kate Cooper at Curtis Brown UK, have begun, with Dutch rights acquired by Nijgh& Van Ditmar (Singel Group), while North American rights are represented by Amelia Atlas at ICM, all on behalf of Forster at Curtis Brown Australia. PRH will publish Anam in Australia in early 2023.
Pan Macmillan has acquired ANZ rights to Judgement Day, the debut crime novel by Melbourne author Mali Cornish, via Martin Shaw at Shaw Literary in a 'vigorously contested' three-way auction. Shaw says Judgement Day is an 'exceptional debut', noting that Cornish 'does everything so well, placing us inside the world of the legal fraternity with such authenticity, with layered descriptions and nuanced characters'. 'It's not only a particularly cleverly crafted procedural and character study: it explores themes of family, power, gendered violence and the difference between justice and the law.' Pan Macmillan will publish Judgement Day in early 2023.
Affirm Press has acquired world rights to debut novel Songs for the Dead and the Living by Sara Saleh, an Arab-Australian human rights activist, organiser, writer and poet. The debut novel is an intergenerational novel following a Palestinian family that ends up in Western Sydney, and is set for publication in 2023.
New books from familiar names       
UQP has acquired world rights to a new novel by Miles Franklin Literary Award winner Melissa Lucashenko in 'a major, competitive deal' brokered by Alex Adsett of Alex Adsett Literary. Lucashenko says Edenglassie, her first novel since her 2019 Miles Franklin-winning Too Much Lip (UQP). 'We believe Edenglassie is Melissa's most ambitious and memorable novel yet,' says UQP publishing director Madonna Duffy. 'Set in 1850s Brisbane when it was called Edenglassie, and in contemporary times, this brilliant story boldly reclaims and reframes the colonial narrative.' UQP will publish Edenglassie in 2023.
Last year, PRH announced it had acquired Here Goes Nothing, the new novel by Steve Toltz. Publisher Nikki Christer acquired ANZ rights from Elizabeth Sheinkman at Peters, Fraser & Dunlop, who also sold UK rights to Sceptre and US rights to Melville House. Toltz's third novel follows his Booker Prize shortlisted 2008 debut A Fraction of the Whole and his 2015 follow-up Quicksand, both published by PRH. The publisher describes Here Goes Nothing as 'a novel of exhilarating originality and scope about birth, death and everything in between'. PRH will publish Here Goes Nothing in Australia under the Hamish Hamilton imprint in May 2022, coinciding with publication in the UK and the US.
Transit Lounge has acquired world rights to Gregory Day's sixth novel The Bell of the World, in a deal brokered by Jeanne Ryckmans at Cameron's Management. The Bell of the World is 'a novel resonant and full of sound, a song to a glorious natural world that is under threat from colonialism', says Transit Lounge publisher Barry Scott, who 'quickly fell in love' with Day's book. Day is the author of five novels including Archipelago of Souls, The Patron Saint of Eels, which won the 2006 Australian Literature Society Gold Medal, and most recently A Sand Archive, which was shortlisted for the 2019 Miles Franklin Literary Award (all Picador). Day has won the Elizabeth Jolley Short Story Prize, the Patrick White Award and the Nature Conservancy Australia Nature Writing Prize. The Bell of the World will be published in hardback in late 2022.
Pictured: Tracey Lien
Originally published by Books and Publishing (Read More)