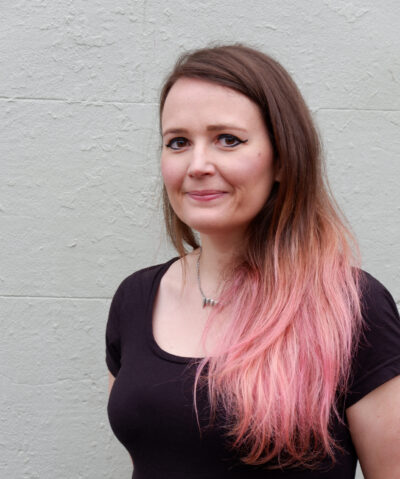 Graphic novel researcher: 'Australian publishers are hungry for titles'
21 February, 2023
Sophie Splatt, an editor of books for children and young adults at Allen & Unwin for the past decade, is the Australian Publishers Association's (APA) 2023 Beatrice Davis Editorial Fellow. Her research project will take her to the US and Canada to meet with graphic novel publishers, editors, agents and creators for her research project 'Graphic novels: Can we grow them at home?' Here, she outlines the graphic novel market in Australia, what publishers are looking to acquire and some titles to look out for.
The subject of your Beatrice Davis fellowship is 'Graphic novels: Can we grow them at home?' How would you sum up the current state of graphic novel publishing in Australia?
While sales of children's graphic novels are experiencing long-term growth in our market, local creators are not benefiting from these strong results as content generated overseas consistently holds sway. Why is this, when Australian creators often top the bestseller lists across all other children's categories? Clearly we need to do better as an industry in this growth area.
Have you worked on many graphic novels, what led you to this project subject?
With this rising demand comes untapped opportunity. But when it comes to editing graphic novels I do feel that I'm wading into somewhat uncharted territory—and I imagine other Australian editors and publishers, who work on graphic novels here and there, may feel the same way. I'm hoping my research project can fill those knowledge gaps.
Are Australian publishers looking to acquire graphic novels from overseas? If so, what are they looking for?
Australian publishers are hungry for titles in this category, and in particular I'd say they are seeking out titles that would have strong commercial potential in the Australian market—titles similar to Kayla Miller's Click series or those by Raina Telgemeier. Of course there are always the unexpected titles too—those that are exceptional in some other way that you didn't even realise you were looking for until you find yourself reading it.
What are some local graphic novels you would pitch to overseas publishers?
I'm a big fan of The Super Adventures Of Ollie And Bea series (Allen & Unwin) by the very talented Renée Treml. These sweet and gentle stories about an owl and a bunny who are best friends are the perfect pun-packed introduction to graphic novels for young readers (ages 4–7). I dived right into coming-of-age story Stars in Their Eyes (Fremantle Press; ages 12+) by Jessica Walton and Aśka and chuckled along until the very last page. I loved that accessibility, diversity and inclusivity were at the forefront of this fresh and witty narrative. This is the kind of Australian content that I'd love to see more of! I couldn't go past Safdar Ahmed's award-winning debut Still Alive (Twelve Panels Press), which tells stories from Australia's immigration detention system. This powerful nonfiction book is a fantastic example of how graphic novels can interweave multiple modes of storytelling and genres—in this case, journalism, history and autobiography—and in doing so engage a different type of young reader (ages 15+) in complex topics.
Acknowledging that you haven't yet carried out your research, what would you say are the current barriers to more graphic novels being produced or published locally?
Graphic novels can be labour intensive for publishers, and costly to print and produce. Given rising costs across the board, this will continue to be a major barrier. The market in Australia is obviously much smaller than, say, in the US, and a consequence of this is lower advances and print runs—basically it's harder for most local creators to take the time needed to develop and produce graphic novels as it's not financially lucrative for them to publish into our market. Compounding all this is the stiff competition from overseas titles that are heavily marketed and publicised—how can local publishing compete with a series like Heartstopper that has a Netflix adaptation that's an international sensation?
What do you hope to learn from your research project?
I really want to get into the nuts-and-bolts of how to make graphic novels. I hope I'll learn current best practices to enrich my editorial skills and processes in this area and that I come away from the project with a deep understanding of how to successfully publish in this category. I truly do believe that as an industry, the more we learn, the better books we make. I'm keen to widely share my learnings, and I'd love to see the graphic novel genre thrive in Australia with a wealth of local content!
Sophie Splatt is the 2023 Beatrice Davis Editorial Fellow. She's worked as an editor of books for children and young adults at Allen & Unwin for the last decade. She has been a recipient of the May Gibbs Children's Literature Trust mentorship, an APA publishing internship, and was selected for the 2018 Australia Council Seagull School of Publishing residency in India, and the APA's 2022 Residential Editorial Publishers program.
Originally published by Books and Publishing (Read More)