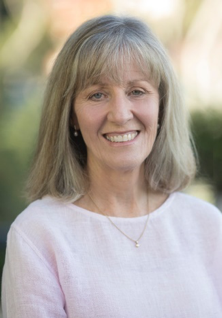 Hachette acquires Yarwood debut in two-book deal
30 June, 2021
Hachette Australia has acquired ANZ rights to Sydney author Dianne Yarwood's debut novel The Wakes in a 'hotly contested' international auction. The six-figure, two-book deal was struck with Catherine Drayton at InkWell Management, while UK and Commonwealth rights (ex ANZ) were sold to Francesca Main at Phoenix, an imprint of Orion.
Set in Sydney, and following the lives of two strangers, The Wakes  is, according to Hachette, a 'wry, moving and uplifting novel about love, loss, heartbreak and the enduring power of friendship'.
'It's winter in Sydney and the lives of two strangers begin to fall apart. Clare's husband has recently left her so when her neighbour, Louisa, asks her to help with her funeral catering business it's a welcome distraction. Chris, an emergency doctor, has witnessed too many deaths but still feels compelled to attend the occasional wake. When Clare and Chris meet, the good in their lives is slowly illuminated. But catering, like life, doesn't always go according to plan and a secret revealed at the final funeral threatens to undo their burgeoning happiness … '
Hachette fiction publisher Rebecca Saunders describes Yarwood's writing as 'beautifully accomplished' and said it would appeal 'to readers of literary and reading group fiction with a broad appeal beyond'. Saunders said: 'I've been looking for just such a novel to publish for a very long time—one that is as emotionally rich, warm-hearted and funny as it is insightful, touching and honest.'
Yarwood worked in accounting and corporate advisory in Sydney and London before turning to a career in writing. 'I've dreamt of being published for so many years, and the enthusiastic response from publishers has exceeded that dream. Right from the start, the level of passion Rebecca and Francesca had for my novel was irresistible, as was their connection with its heart and meaning,' she said.
Hachette Australia will publish The Wakes as a super-lead title in 2023.
Originally published by Books and Publishing (Read More)