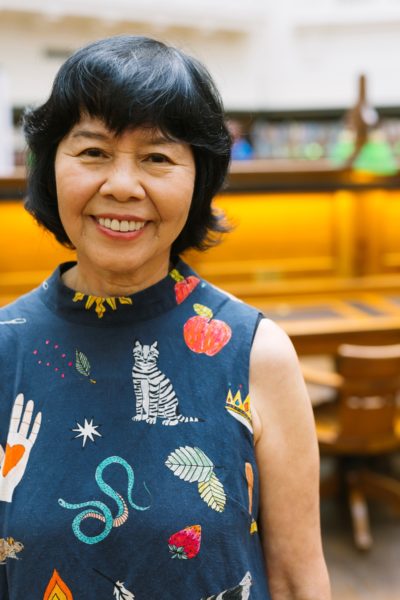 Introducing Gabrielle Wang, Australia's new Children's Laureate
18 March, 2022
Australian children's author Gabrielle Wang is the new Australian Children's Laureate for 2022–23.
Wang is the award-winning author and illustrator of over 20 books, including The Lion Drummer (illus by Andrew McLean), A Ghost in My Suitcase and The Wishbird (all Puffin), which each received the Notable Book commendation in Australia's prestigeous Children's Book Council of Australia awards in 2009, 2010 and 2014 respectively. Wang's work is influenced by her Chinese heritage and experiences growing up, often including elements of Chinese culture, philosophy and mythology.
The theme of Wang's two-year term will be 'Imagine a Story', through which she aims to explore issues of imagination, cultural diversity, visual literacy, audiobooks and reading aloud. 'Through story we can be inside the head of someone else, even someone with a different culture or way of life to our own,' said Wang. 'By reading books about diverse characters by diverse authors, young people can not only gain knowledge but also learn tolerance and empathy.'
The Australian Children's Laureate initiative was established in 2008 to 'promote the transformational power of reading, creativity and story in the lives of young Australians'. Wang succeeds 2020–2021 laureate Ursula Dubosarsky and previous laureates Morris Gleitzman (2018–19), Leigh Hobbs (2016–17), Jackie French (2014–15) and Alison Lester and Boori Monty Pryor (both 2013–14).
Originally published by Books and Publishing (Read More)