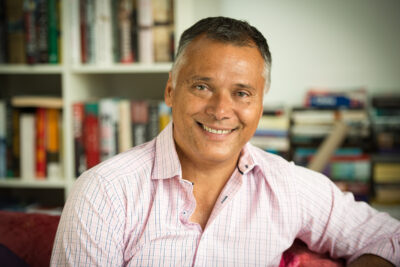 Latest acquisitions: Nonfiction
5 April, 2023
Affirm Press has acquired world rights to the debut nonfiction work by journalist and activist Melinda Ham, via Rochelle Fernandez of Alex Adsett Literary. The Lucky Ones is about refugees from different generations, different countries and diverse backgrounds, with one thing in common—they all escaped persecution, found safety in Australia and built new lives. Affirm will publish The Lucky Ones in 2024.
Black Inc. has announced the latest addition to its 'Growing Up' nonfiction anthology series is Growing Up Indian in Australia, to be edited by Canberra-based journalist Aarti Betigeri. 'It can take some fancy footwork to grow up Indian in Australia,' says Betigeri. 'We're a visible minority, but to date, there's been little in the arts to reflect our unique reality of shape-shifting between two cultures. Growing Up Indian in Australia will also be published in 2024.
Hachette Australia has acquired the ANZ rights to A Brilliant Life: My mother's inspiring story of surviving the Holocaust by Australian journalist Rachelle Unreich. A Brilliant Life is described by the publisher as 'a powerful, moving and very personal story of one woman's survival through unimaginable horrors and the series of events that helped save her'. Hachette Australia will publish A Brilliant Life in November 2023. HarperCollins will publish the book in US and Canada at the end of October.
Hardie Grant Books has acquired world print and ebook rights to Chopsticks or Fork? by Jennifer Wong and Lin Jie Kong in a deal negotiated by Benython Oldfield of the Zeitgeist Agency. Based on the six-part ABC series created by Kong and Wong, the book 'lovingly captures the stories of ten very different families who run Chinese restaurants' in regional Australia. The book will be published globally in February 2024. (more…)
Originally published by Books and Publishing (Read More)