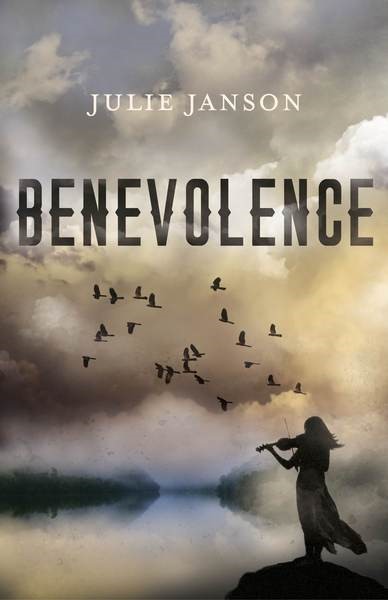 Magabala sells Janson's 'Benevolence' to HarperVia
12 April, 2021
Magabala Books has sold US and UK rights in Benevolence by Julie Janson to HarperCollins imprint HarperVia, in a deal negotiated by Natasha Solomun at The Rights Hive.
'Benevolence is an engaging work of historical fiction that transports us back to 1800s Sydney and surrounds,' Magabala publisher Rachel Bin Salleh said of the 2020 novel, which is set around the Hawkesbury River area, the home of the Darug people, in Parramatta and Sydney. 'Julie Janson's book is a real page turner, which allows us to witness the colonial experience through the eyes of Darug woman Muraging (Mary James).'
Born around 1813, Muraging is among the earliest Darug generations to experience the impact of British colonisation—a time of cataclysmic change and violence, but also remarkable survival and resistance. 'Julie Janson's intensely visual prose interweaves historical events with detailed characterisation—she shatters stereotypes and gives voice to an Aboriginal experience of early settlement,' said Magabala.
Janson said: 'It is an extraordinary opportunity to have HarperCollins publish my historical novel Benevolence in the USA and UK. I appreciate the great work of my Aboriginal publisher Magabala Books. This story of an Australian Aboriginal woman's resilience and bravery shines in a period of colonial injustice.'
HarperVia publisher Judith Curr and editor Rosie Black said HarperVia embraced 'the idea that good books are not only enlightening and entertaining but a powerful way to build empathy across borders, generations, and cultures'. The imprint has previously acquired novels including Miles Franklin–winners The Yield (Tara June Winch, Hamish Hamilton) and Too Much Lip (Melissa Lucashenko, UQP).
'We are dedicated to introducing international voices to American readers. It is our privilege to publish Benevolence, an important and universal story of colonisation, survival and resilience,' said Curr and Black.
Bin Salleh added, 'We are incredibly excited for Julie and to see a First Nations perspective reaching international audiences.'
Originally published by Books and Publishing (Read More)