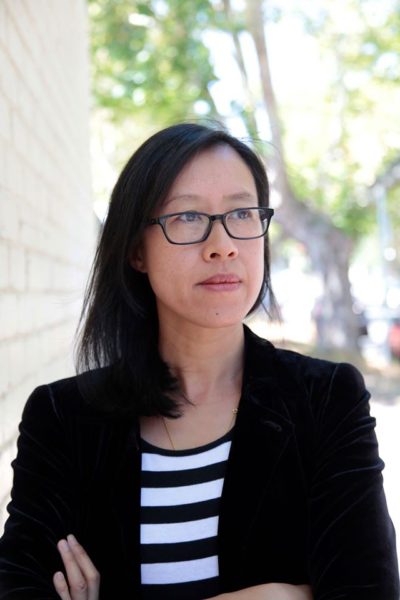 Middle-grade boom: recent Australian CYA acquisitions
12 October, 2022
The Australian children's middle-grade market continues to grow, and recent acquisitions show it won't be slowing down anytime soon. Allen & Unwin (A&U) has acquired ANZ, Oceania and non-exclusive Asia rights to Two Sparrowhawks in a Lonely Sky, the new middle-grade novel by Rebecca Lim, via the Annabel Barker Agency. From the author of Tiger Daughter, Two Sparrowhawks in a Lonely Sky, publishing September 2023, follows siblings Fu and Pei who make the perilous journey from their small rural community in southern China to Australia to find their father during the mid–20th century.
Walker Books Australia has acquired world rights to Small Acts, a middle-grade novel by neurodiverse authors Kate Foster and Kate Gordon. Told from the perspectives of two autistic 11-year-old classmates who share the same dream of helping others, the book is 'a gentle tale that will allow many child readers to be inspired, seen, represented, and accepted', says the publisher. Small Acts is set to be published in 2023.
University of Queensland Press (UQP) has acquired ANZ rights to Meet Me at the Moon Tree by Shivaun Plozza. The middle-grade novel follows 10-year-old Carina, who while grieving the death of her father becomes obsessed with moon trees—special trees planted from seeds taken on the 1971 Apollo mission to the moon. UQP publisher Claire Hume describes the novel as 'accomplished, unique and moving' and places it beside the likes of Nova Weetman, Peter Carnavas and Zana Fraillon. Meet Me at the Moon Tree will be published in the first half of 2023.
Hachette Australia has acquired ANZ and UK rights to upper middle-grade novel Six Summers of Tash and Leopold by Danielle Binks in a two-book deal. Binks is the author of The Year the Maps Changed, which was shortlisted in the 2021 Prime Minister's Literary Awards, and The Monster of Her Age (both Lothian), which was the YA winner of the 2022 Indie Book of the Year awards. According to the publisher, Six Summers of Tash and Leopold is a 'gently suspenseful story' following the unlikely friendship between two 12-year-old neighbours, featuring complicated families and life-changing summers. The book is set to be published in September 2023.
Storytorch Press has acquired world rights to a nonfiction picture book by author and playwright Maura Pierlot. Inspired by Pierlot's pre-internet childhood, What Will You Make Today? aims to inspire simple ways in which children can think about and influence their own lives and world around them. To be illustrated by Triandhika Anjani, What Will You Make Today? will be published in 2023.
Hachette has also acquired the YA graphic novel Get Your Story Straight by Melbourne-based author and illustrator Briar Rolfe. The graphic novel, which follows 19-year-old trans man Henry who is out to everyone except his conservative Christian parents, had Morosin 'hooked from the start'. Bold Type Agency will be pitching Get Your Story Straight to publishers at Frankfurt. The book will be published in Australia in 2024.
Pictured: Rebecca Lim.
Originally published by Books and Publishing (Read More)