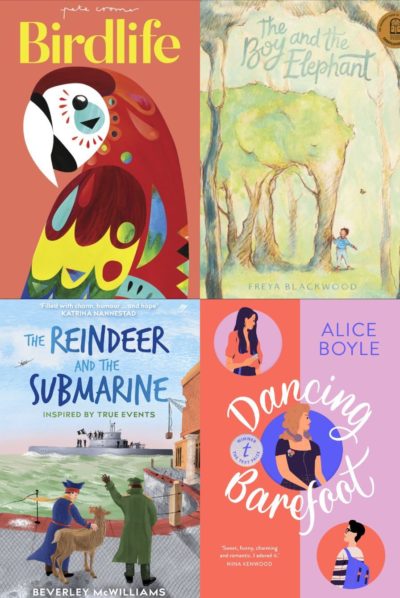 Middle-grade series, queer YA romances: CYA books Aus publishers are pitching
12 October, 2022
Picture books
Allen & Unwin Children's (A&U) is pitching a list of exciting new titles from beloved authors, including the picture book Shadow Catchers by award-winning team Kirsty Murray and Karen Blair, that captures the joy of playing with shadows; and Big Cat, a richly illustrated story about finding your inner wildness in unexpected places, growing confidence and embracing change, from Jess Racklyeft.
Affirm Press is excited to showcase Today You Changed the World! by Maggie Hutchings and Evie Barrow, inviting kids to make change for themselves and for others; Jane Godwin collaborates with emerging illustrator Sylvia Morris on The Best Hiding Place, a rich and atmospheric picture book capturing the magic of hide-and-seek; and This is Love by Zanni Louise and Sasha Haddad (2023) celebrates all the ways we can share and show our love.
Hachette is also celebrating love and family through 11 Words for Love by Randa Abdel-Fattah and Maxine Beneba Clarke, a gentle picture book about a family who flees their homeland to find safety in another country, carrying 'little more than a suitcase full of love'; and Little Treasure by Chanelle Gosper and Jennifer Goldsmith, a tender book on the bond between mother and child.
Hardie Grant Children's Publishing (HGCP) will be highlighting: All the Love in the World by Louise Fedele (illustrated by Ana Toro), a bedtime story that goes across the globe to show all the different ways we express our love; Come Over to My House (Eliza Hull & Sally Rippin, illus by Daniel Gray-Barnett), a 'delightful picture book that explores the home lives of children and parents who are Deaf or disabled'; Democracy! by one of Australia's well-loved picture book creators Philip Bunting, an easily digestible guide to democracy for young readers; and Tricked: A how-to guide to magic by Consentino. (more…)
Originally published by Books and Publishing (Read More)