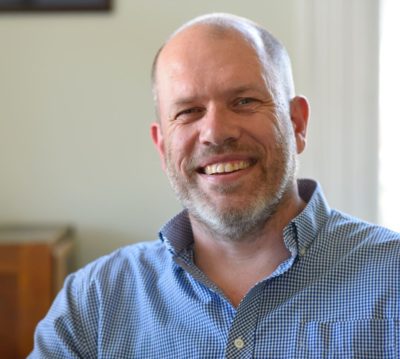 MidnightSun acquires Burge debut novel
25 March, 2021
MidnightSun Publishing has acquired debut novel Tank Water by Michael Burge, a story of homophobic hate crimes and the dangers of growing up feeling different in rural Australia.
Burge met MidnightSun publisher Anna Solding at a pitch session hosted by New England Writers Centre in 2018.
'From the first time I met Michael, when he pitched his manuscript to me in Armidale, I've known that Tank Water is an important Australian novel,' said Solding, adding that 'it delves into themes that don't often appear in our national literature'.
'Through the taut and haunting narrative spanning two decades, Michael articulates what it can be like to grow up gay in the country and how prejudice and hate crimes are an extension of people's fear of difference. We are so honoured and proud to be publishing this book.'
Born in the NSW New England region, Burge returned to live there in 2017. He said Tank Water has a fictional rural setting and is not based on any one case.
'In the country, there are many stories about gay hatred leading to extremes of violence, and fiction is a way to start the difficult but necessary process of telling them at a relatively safe distance. I'm so excited and grateful that Anna acquired this tale about how three generations of a country family deal with toxic masculinity and must dig very deep. Taking a risk on such edgy subject matter is a testament to MidnightSun's vision.'
Burge is a former Fairfax journalist and is currently the director of the High Country Writers Festival, which takes place in the rural region of Glen Innes in northern NSW each October. He self-published his nonfiction debut Questionable Deeds: Making a stand for equal love in 2015.
Tank Water will be published by MidnightSun in October 2021.
Originally published by Books and Publishing (Read More)